Wackie Corn Chips and Harry Chocolate Bars: Comfy, Tasty Snack Foods that Say, "Be True to Yourself!"
"Be true to yourself! Be authentic! Be real! And have fun while you're doing it!"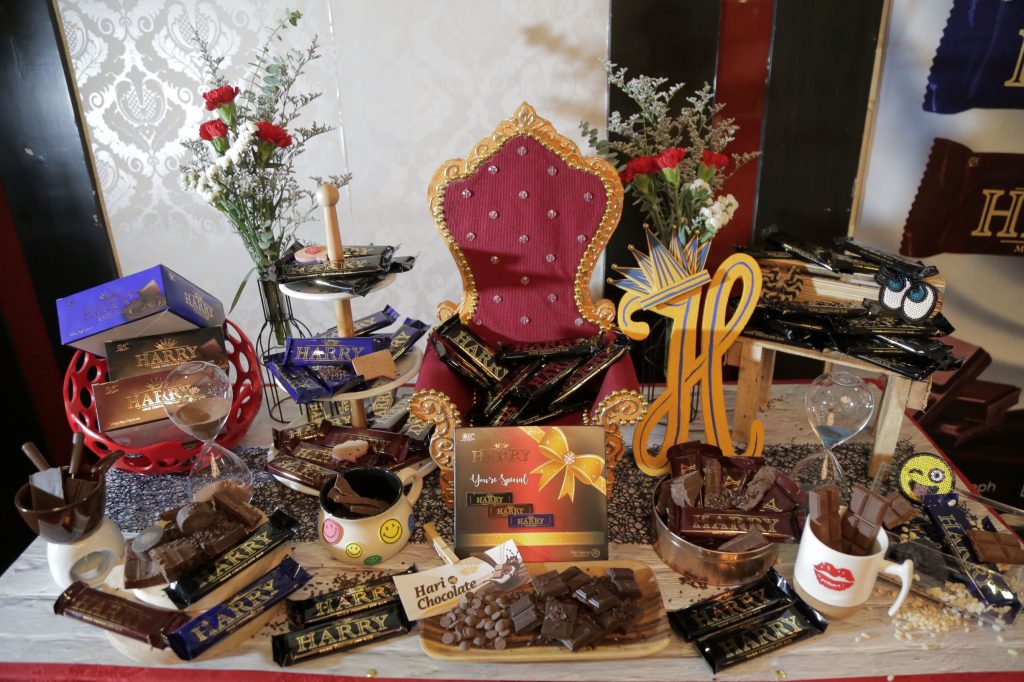 That's the message that Wackie Corn Chips and Harry Chocolate Bars, the newest product offerings released by Yan Yan International (Phils.) Inc. into the market a few months ago, is saying to its growing consumer market. It is a message that resonates, whether you're a millennial professional making your mark in your own industry, a parent who's juggling duties at work and at home, or a young teenager who's beginning to discover the beauty of the world around you.
Many snack foods have come and gone, but Wackie corn chips and Harry chocolates are here to stay. They have been gaining ground since their release in 2017, and they are pulled off the shelves by customers almost as soon as they are placed there
The authenticity and integrity make both products a premium. The consumer market of today, especially the millennials and zentennials, want a brand that they can trust; at the same time, their parents and their older siblings want value for their hard-earned peso. Wackie corn chips and Harry chocolate's ingredients are pristine, pure, and of high-quality, and the research and development ensures that their taste sizzles long in your mouth. You can relish the crunchiness of the natural corn in Wackie's chips. Wackie stands out even more because it is the first salted-egg corn chips in the market. Meanwhile, Harry's Chocolate Bars has the sweetness of the finest chocolate, and been whipped up in Yan Yan food's labs to match the highest international standards.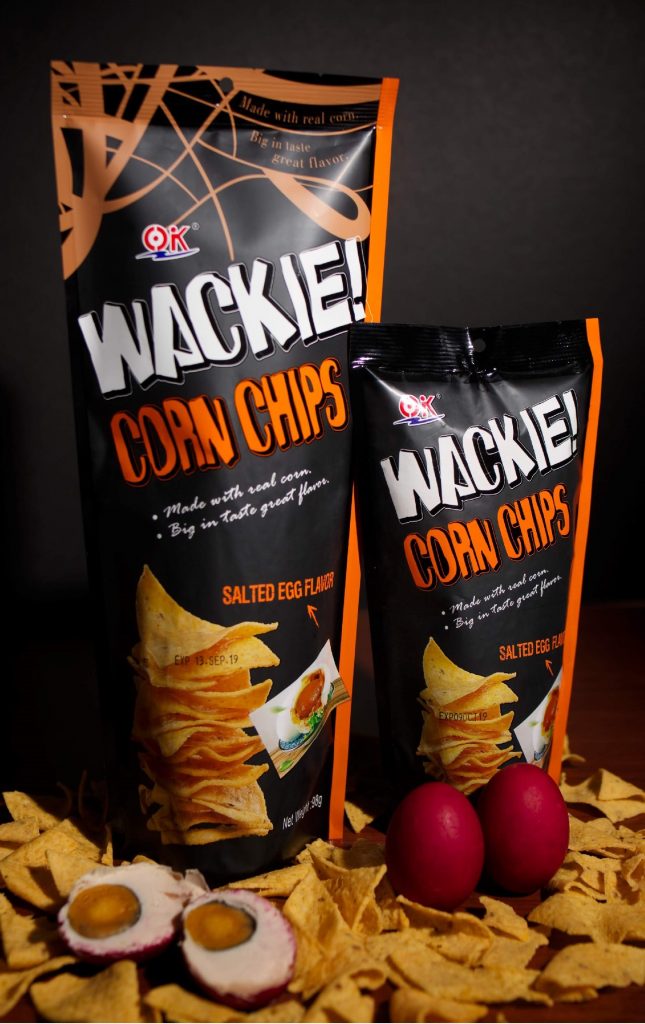 Wackie Corn Chips comes in six variants: salted egg, cheese, BBQ, Hot Chili, Wasabi and Turkey. Harry's Chocolate Bars comes in three variants: dark chocolate, milk chocolate and milk chocolate with rice crispies.
"We invest in the quality of our products," says Yan Yan International president Lito Chua. "We really go out of the way to source the best ingredients, find the best technology that processes the food, and make them ensure that they are safe, healthy, and fun to eat."
That's the next thing that highlights Wackie and Harry from other brands – the track record of its producer. Yan Yan International (Phils.) Inc. has been a provider of many snack foods, beverages, and bread that have catered to the Filipino taste for decades. Its range of offerings include Koolers and Quench juice drinks, King Corn, Karoke Green Peas, Sugpo, Yum Shots, Venus Chocolates Mi Amore Chocolates, Choco Power, Crispynets, Choco Loops, Happy Club, Pam Pam, Whimsy Wafer Sticks, Mini Pillow Wafer, Finger Snacks, Wookie Cookie, Cheep Chips, and Melle's Bread Butter Cheese Loaf.
Then there's the packaging which immediately lets you know that these products are special and top-of-the-line. According to the feedback we have gotten from our market research, first-time customers who see Wackie and Harry on the shelves assume that they have been manufactured overseas. Wackie's long, soft cover immediately calls out to you, as if wanting to be plucked off, and its dark sheen speaks of class and quality. Harry's combination of black and gold sheen immediately projects uniqueness and royalty. These brands are made to belong — to the hungry customer who wants to feel special while he is enjoying his meals.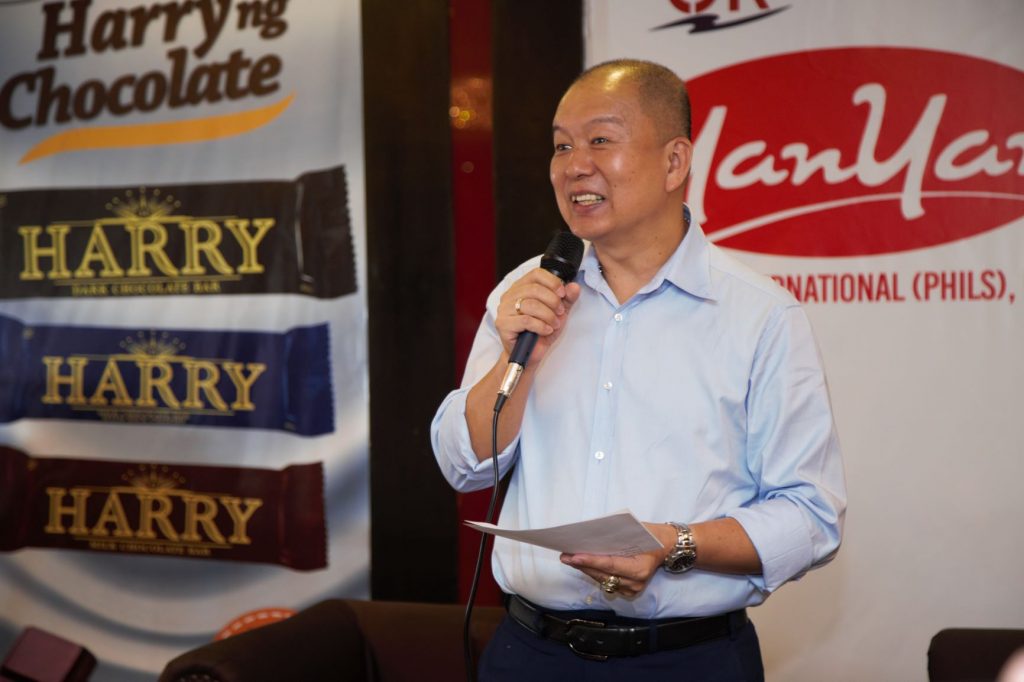 He or she can again easily do so, and munch on a Wackie corn chip or a Harry bar any time they want, because the packaging makes them convenient and easy to carry. The pricing is very Pinoy-friendly and more than affordable, which again explains why customer demand has been rising.You can find Wackie Corn Chips and Harry Chocolate Bars in 7 Eleven, Mini Stop, Alfa Mart, All Day, Puregold, SM Supermarket, SM Snack Exchange, SM Hypermarket, South Supermarket, Isetann, Landmark, Super 8, SRS, Cash and Carry, Unitop, Unimart, Hi Top and Budget King. Yan Yan has also been exporting Wackie Corn Chips and Harry Chocolate Bars to other countries.
Wackie Corn Chips and Harry's Chocolate Bars are Pinoy snack foods at their best — cost-effective, delicious, and of international caliber in every sense of the word. You can let your hair down and enjoy yourself, be as "wacky" as you'd like to be, while feeling and expressing your own inner king or queen ("hari"). What's not to love?
A lot of customers are beginning to understand when we say: "Hari ng Sarap Harry ng Chocolate! And Mapapa Wackie ka sa Sarap! Have a taste of Wackie and Harry now!"
Check facebook: harrychocolate ph; WackieCornChips; Yanyan Food Company and www.yanyaninternational.com. Please #Harrychocolates #Wackiecornchips #harrychocolateph #harryngsarap #harryngchocolate #mapapaWackiekasaSarap #WackieSarap