Sharon Yu-Ong, breaking the glass ceiling of Experiential Event Technology By: Anne Sy
The recent years is a testament that the local event industry has taken a giant step forward. Event gimmicks now demand more interactive, immersive, engaging digital experiences. But there's an event tech company that's been answering the call since 2011, turning interactive event ideas to reality, redefining event experiences year after year with disruptive innovations.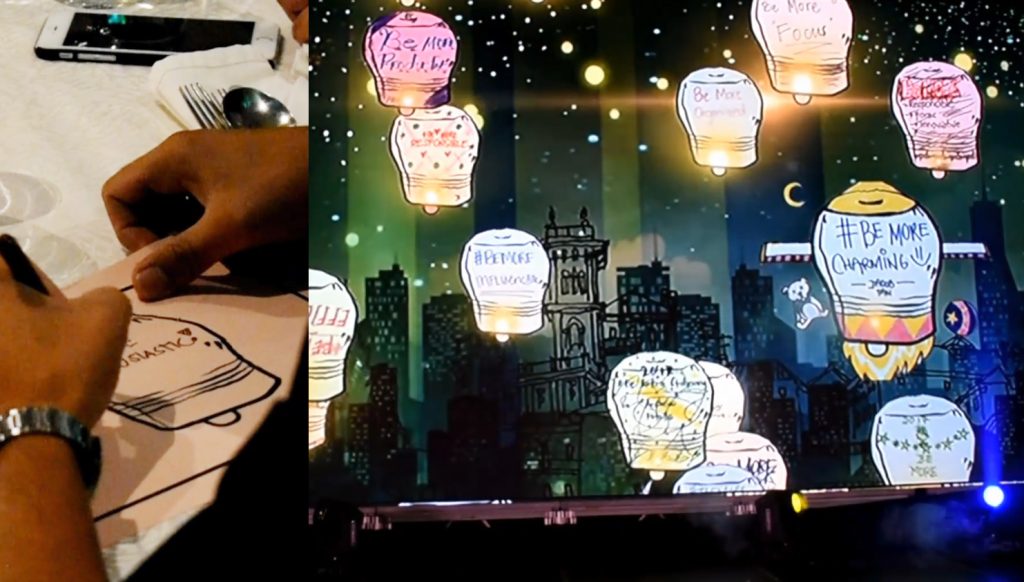 Waveplay Interactive is the secret sauce that brings to life brands and event organizers' wish list of interactive ideas. Showcasing well over 30 Experiential Technologies and counting—from motion and sound games, interactive displays—Waveplay Interactive is the first in introducing the local event industry to the possibilities of digital instagrammables such as the 360 Selfie, Holo Foto, GlamShot Infinity, Runway Studio, and Copycam. These event products and services are so good that awards soon followed from E! Channel Asia, GMA Kapuso CoLab, and Best of Manila. Not to mention their international clientele from Thailand, Cambodia, and Singapore, to name a few.

Curious about the success and origins of this Filipino-owned company, we sat down with its founder, Sharon Yu Ong, to discover how everything began.

Working on her DLSU college thesis years ago, Sharon Yu Ong shares how she had been toying with the idea of a group motion gaming concept, which eventually became a reality in her first job, playing in 3 major theaters, and paving the way for innovations in cinema advertising. From there, with fellow forward-thinking innovators, Sharon founded Waveplay Interactive. She shares, "I've always been fond of guerrilla marketing that get consumers to enjoyably interact with the brand. So I thought, 'Why not create interactive games custom-made to tell the brand's message, which they can then use to educate their consumers in a fun way?'"

Sharon shares that when Waveplay Interactive was starting, the market didn't embrace the idea of experiential technologies right away. But their big break came from a perhaps unexpected source–the longest-running noontime TV variety show known for its own innovations evident by its 40-year-old mark. She recalls, "When we presented the group motion gaming concept to Eat Bulaga, they came on board immediately because the idea tied in with their Bayanihan Culture advocacy, where crowds work together towards a common goal."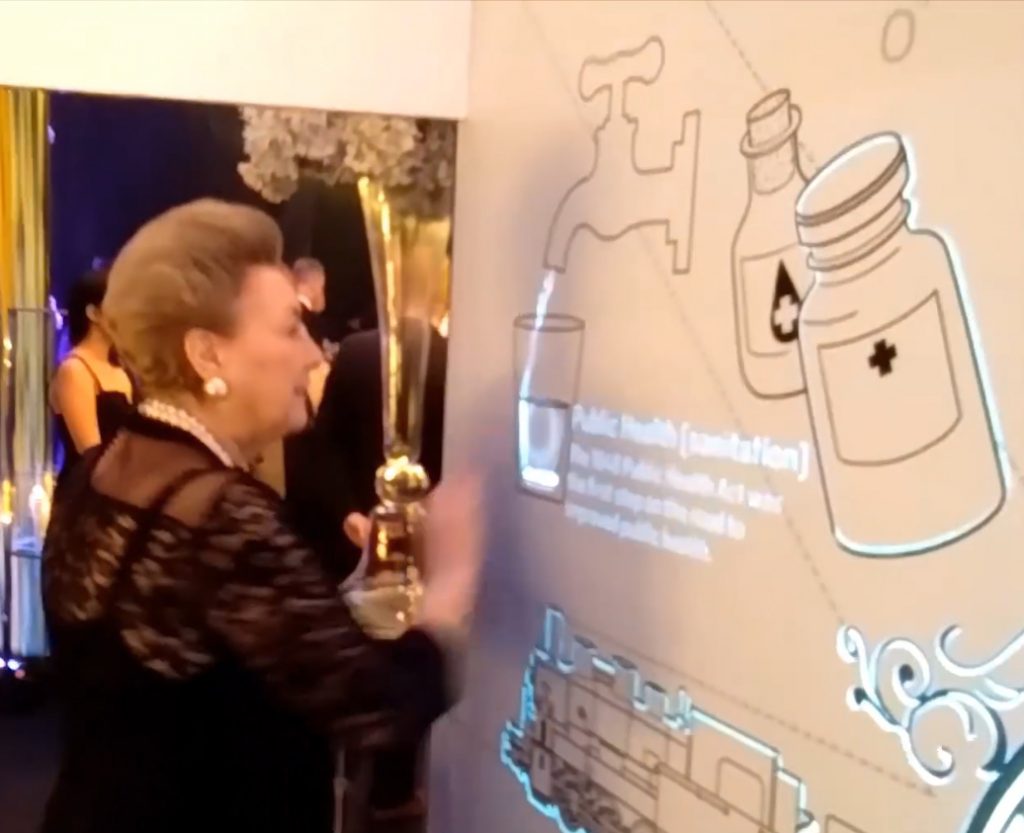 Acknowledging that the demand to innovate never stops, Sharon recounts how constantly answering the question, "What's next?" keeps her up at night. Her enduring secret is to keep inventing, and to take breaks, "Before you introduce an idea, it has to be well-thought out, a gamechanger. After we launch, I give myself a breather for a while, then begin to pipeline the next game-changing concept that won't pale in comparison to the previous ones. I have to admit though, there have been times when I thought, 'I don't think we can top this.' But so far, even we surprise ourselves."

With her go-getter, never-say-die attitude, Waveplay Interactive now has over 30 customizable concepts, with the company targeting at least five more to be introduced every year. Waveplay also produces super custom interactives that may not be found in their roster of services.

We asked Sharon how it's like being a woman in an industry dominated by men. She shares, "In my experience, being a woman has never been an issue with my work. It's a matter of offering something valuable to the industry, being a reliable partner, and treating the clients' projects as your own."

When asked what Sharon would like to impart on other women about to embark on their own business journeys, "Creating a successful business is not easy. It's true that passion ignites an idea, but not all great ideas can become great businesses. It's still numbers that will keep you alive. Compute costs and profits, the market potential, then evaluate if it's worth your time and investment. Ask yourself: What don't I know? What don't I see? Don't be afraid to get the opinion of those more experienced, those who will be honest with you and help guide you."