Antonilo "Anton" Mauricio: Inspiring Leadership in the Public Sector
By Rhea Vitto Tabora
Amidst the landscape of public sector leadership, there are individuals who bring their diverse backgrounds and a unique blend of private sector experience, expertise, and a passion for creating positive change. One such inspiring leader is Antonilo "Anton" Mauricio, a finance and strategy expert who transitioned seamlessly from the private sector to the government, assuming the role of General Manager of the National Development Company (NDC). His journey exemplifies the potential for dedicated individuals to make a significant impact on the country's development agenda, transcending boundaries and inspiring others to consider working in the public sector.
Mauricio's breadth of experience, spanning over 30 years, encompasses multiple sectors, ranging from investment banking and finance to technology, agriculture, engineering, property, telecoms, energy, water, and start-ups. His core areas of expertise include investment strategy, risk and compliance, and financial management advisory. This diverse background has equipped him with a deep understanding of different industries and the ability to navigate complex business landscapes.
Known for his innovative leadership, Mauricio is guiding NDC to new heights of success. Since joining the organization in October 2022, Mauricio has spearheaded several key initiatives, including diversifying the corporation's investment portfolio, streamlining operations for greater efficiency, and launching new programs to support MSMEs, such as the establishment of the Philippine Innovation Hub, and drive economic growth.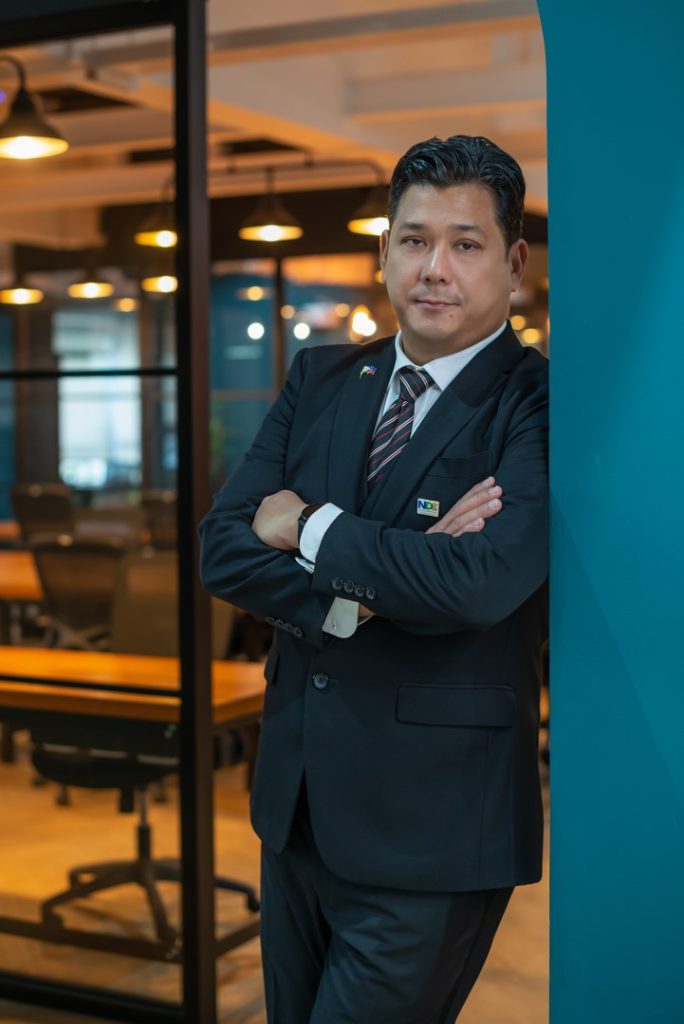 Under his leadership, NDC prioritized projects in strategic sectors such as infrastructure, renewable energy, manufacturing, and agriculture, with a keen focus on innovation, inclusivity, job creation, poverty reduction, and sustainable development.
Mauricio's innovative and forward-thinking approach to leadership led to the establishment of co-investment arrangements, fostering collaboration with domestic and international investors who share the vision of inclusive development. By leveraging his expertise in finance and strategy, Mauricio effectively mobilized resources and channeled investments into projects that align with the country's national development agenda.
"We aim to transform NDC into a more relevant, responsive, and resilient organization," Mauricio said. "By adopting best practices from the private sector, we can better fulfill our mandate of propelling national development, befitting NDC's status as the oldest government company and the state's investment arm."
Mauricio's journey from the private sector to the government is a testament to his desire to create a meaningful impact on society. He believes that by leveraging his expertise for the benefit of the government, he can set an example for individuals who aspire to contribute to the betterment of the Philippines.
"I want to inspire others who may have reservations about working in the government to consider a career in the public sector and explore ways to serve the country and contribute to its development."
Mauricio's story is a testament to the positive change that can be achieved when private sector expertise is leveraged for the public good. As he continues to lead the NDC, there is no doubt that he will continue to inspire and make a significant impact in the public sector.