How to Save Money on Shopee, Lazada, and Amazon
By JANICE SABITSANA, RFP®
Attention savvy shoppers! It's time to upgrade your online shopping game! With the rise of digital platforms like Shopee, Lazada, and Amazon, Filipinos have never had it so good when scouring the Internet for the best deals. But did you know you could save even more money while shopping online? That's right— hidden treasures are waiting to be unearthed, and we're here to help you find them.
As we dive into the bustling world of online shopping this 2023, we've compiled the most updated and comprehensive tips to make you say "Wow, ang laki ng natipid ko!" (I never knew I could save this much!) So, buckle up because we're about to reveal the insider secrets to scoring the best deals on Shopee, Lazada, and Amazon.
From mastering the art of promo codes and cashback offers to leveraging the power of social media influencers, we'll guide you through the ever-changing landscape of online shopping in the Philippines. We'll also keep you updated on the latest trends and developments, so you can stay ahead of the curve and make your hard-earned pesos go even further.
Not only will our expert advice help you save money, but it will also transform the way you shop online. Say goodbye to impulsive purchases and hello to strategic spending! And the best part? Once you know the tricks of the trade, you'll never have to worry about overspending ever again. So, let's dive in and start saving.
Add to cart before the sale starts. Stay ahead of the game and snag the hottest deals by adding items to your cart early. Don't risk missing out on timesensitive sales and limited stock items. To guarantee your victory, keep your finger on the checkout button and arm yourself with a reliable timer tool like Time. is. Get that edge and hit checkout a split-second before the sale starts. But wait, slow Internet speeds could cause delays and disappointment. Ensure you have a steady connection and enough funds in your e-wallet to glide through the checkout process.
Abandon your cart strategically. Don't be surprised if e-commerce sites offer discounts when you abandon your shopping cart. This is a highly effective way for online stores to lure customers back and encourage them to complete their purchase. So, if you find yourself stuck in a dilemma when browsing items online, use your power as a consumer and leave those items in the cart until you can find a better deal. Chances are, Shopee, Lazada, or Amazon will send a follow-up email or notification with a special discount code or promotional offer.
Collect vouchers and coins. Most shopping platforms offer a plethora of vouchers that can be combined for even bigger discounts. On top of that, individual sellers and shops also give out vouchers as a sweet little incentive to spruce up your shopping experience. Ranging from free shipping to hefty price cuts or even just a few extra bucks off your order, these rewards can take you far. Make sure to stack them up! To sweeten the pot, virtual coins can be earned by performing various tasks such as writing reviews, watching live videos, checking in, and playing games. These gems can be swapped for cashback, discounts, and more, so don't forget to check your account for unlocked goodies.
Take advantage of bank promotions. Popular shopping platforms have teamed up with banks to offer exclusive deals to cardholders. Use your debit or credit card from a specific bank on a certain day and enjoy added value to your purchase. Although any card can do the trick, some credit cards are tailored for online shopping, and most offer rewards or cashback systems. Check the minimum spend amounts or bonus points, and don't forget to read the fine print. Stay in the loop by checking your bank messages (email, SMS, Viber) for the latest promotions.
Use the in-app wallet. Stash away your cash by activating the in-app wallet feature. Shopping platforms allow you to save your payment information securely and use it again later. If you are a frequent shopper, you can save time and energy by not having to type in your credit or debit card details every time you shop online. You also get exclusive cashback and discounts when you use it to make purchases, pay bills, or even transfer funds.
For extra convenience, you can link multiple cards to your wallet to switch between them whenever you want. Plus, having an e-wallet makes refunds a breeze, and you won't have to worry about your bank's maintenance schedule during those midnight sale campaigns.
Shop with a budget and keep your account safe. Although it's enjoyable to get lost in the realm of online shopping, it's important to know your budget beforehand. It can be all too easy to get caught up in the thrill of clicking 'Buy' and end up spending more than planned. The key is to draw up a realistic budget and stick with it. You'll save yourself from potential buyer's remorse and still get the items you want without overspending.
Securing your account information is just as crucial as the actual shopping. Make sure to choose robust passwords, regularly check for any suspicious activity on your accounts, and carefully review privacy policies before sharing personal data with online retailers. Taking these extra steps will ensure a stress-free and safe online shopping experience.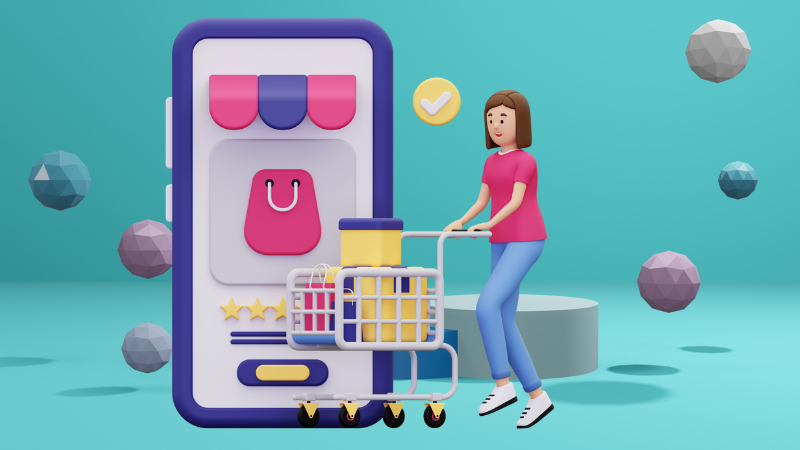 The above is an excerpt from the article, "How to Save Money on Shopee, Lazada, and Amazon" by Janice Sabitsana, RFP®. The complete article can be found on our Q2 2023 issue, available on our online shop now.
More MoneySense-ible advice can be found in our latest issue of MoneySense for the 2nd quarter of 2023. Get your copy now!