Start the New Year With MoneySense in 2019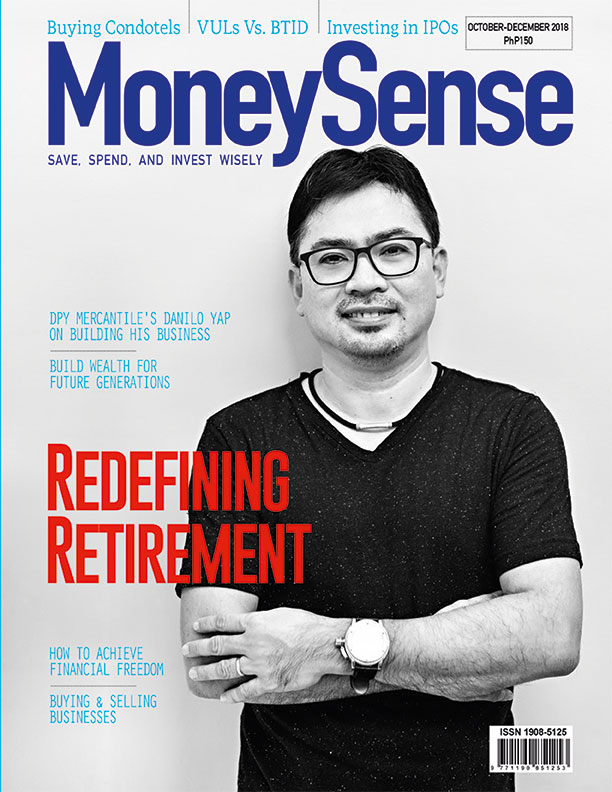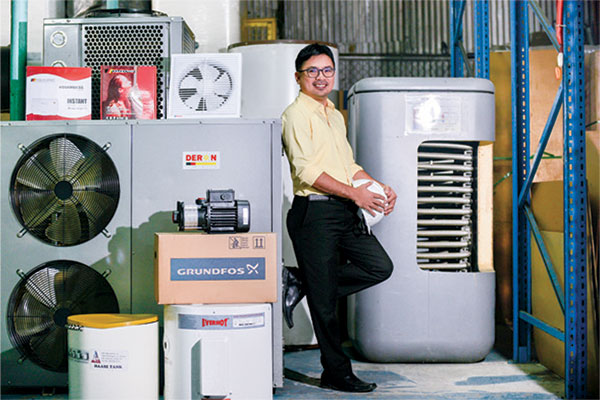 Preparing for Your Second Act
Do you really want to retire? If you are exhausted from work, tired from the rat race, stressed and burnt out from the daily grind, or don't enjoy what you're doing, then retirement is certainly something to daydream about. Days at the beach, trotting the globe, and the freedom to do whatever you want, wherever you want, whenever you want—who doesn't want that?
But consider these statistics: A U.S. Health and Retirement Study showed that those who retired were 40% more likely to have had a heart attack or stroke than those who were still working. Another study on "The Effects of Retirement on Physical and Mental Health Outcomes Results" indicate that "complete retirement leads to a 5-16 percent increase in difficulties associated with mobility and daily activities, a 5-6 percent increase in illness conditions, and 6-9 percent decline in mental health, over an average post-retirement period of six years."
Yikes.
So, does this mean you are doomed to work at an office job or your business until you kick the bucket? Not really. You do have to save and invest for retirement, when you may not be able to physically or mentally work anymore, or when you decide you just want to cut back on work or quit cold turkey.
But, at the same time, it means you have to rethink retirement. It doesn't have to be a couple of decades of travel and leisure—and eventual boredom. We are wired to work; we are meant to be productive. No wonder people who quit working and being productive end up on the road of physical and mental deterioration. What we don't use withers.
If you decide to retire by 60 or 65, it's possible you still have a good 20- or even 30-year run ahead of you. So, what do you do then if you don't want to keep doing what you've been doing now?
PLAN FOR YOUR SECOND ACT.
If you've been working as an architect all your life, maybe this is the time to branch out into something else. If you're an entrepreneur for decades, you may want to consider trying something new. Here are some possibilities:
CONSULT.
This is the most natural extension to what your current career. If you're an HR executive, consider being an HR consultant for other companies. You own your time and you're your own boss. Whatever field you're in, by this time, you've definitely have accumulated decades of experience and credentials that will give you the credibility to be a consultant.
WORK PART TIME.
You can continue to work well into your 70s. You just need to work less. It could be for the same company, industry or profession, or it could be for a totally new field, using your transferrable skillsets. You can work on a part-time arrangement with a company or work as a freelancer or independent contractor.
START A BUSINESS.
A lot of people who've been employees all their lives dream of starting a business when they retire. It's certainly an option, if you have the entrepreneurial skills. You can build one from scratch, buy an existing business, get a franchise, or be a partner-investor. The only problem with getting into business on your own is you might end up more stressed and time-starved than when you were employed. And you could risk everything you have saved up for.
INVEST.
One good alternative during retirement is to become an investor. You can focus on investing in the stock market, which you can do anywhere at your own leisure. You can get into the real estate business flipping houses, renting out condo units, or becoming an Airbnb host. Being an investor doesn't demand as much from you as being an entrepreneur, but if you're not skilled, you could also lose everything.
VOLUNTEER.
You can also choose to give back to society. You can volunteer for charities, non-profits, and or church ministries. You can even work for one. You can use the skillsets you have built over the years and apply them to making them the world— or at least your local community—a better place.
RUN FOR OFFICE.
Seriously. If you feel you can be a force for good for our country, or even your barangay, consider getting into politics. If you build leadership and organizational skills at your company or business, why not use those in government?
As you can see, retirement doesn't have to be an and-or scenario. You can move on from your decades-old career and reinvent yourself. But this is something you should plan years before you retire, not the day after your officemates give you a send-off party.
Make your plans and lay the groundwork now, and by the time you decide to retire, you'll be ready for your second act

Editor-in-Chief
hbulos@moneysense.com.ph