MoneySense Q3 2023 Business & Investing Issue Features the National Development Company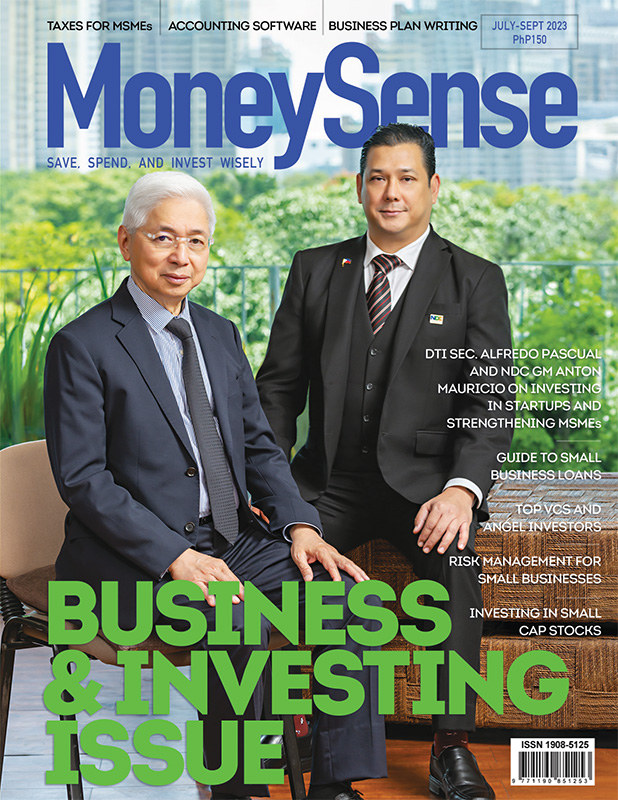 Powering Inclusive Growth: How NDC Drives Progress for the Philippines
By RHEA VITTO TABORA Photography by PAUL JEFFRIC DEL ROSARIO
Not a lot of people have heard about NDC, what NDC is for, and what it's doing," says Anton Mauricio, General Manager of the National Development Company (NDC). And for good reason. For decades, the NDC has been a rather obscure government corporation that was associated more with bailing out losing projects. But not anymore.
It has since been a "very responsible steward of government assets," as Mauricio points out. It has been ISO-certified for 13 consecutive years on quality management systems for equity investment, project financing, support services, asset management, and fund management. "It's the oldest government investment company and the only government entity to have that kind of ISO certification," he adds.
Established in 1919, NDC has evolved over a century to become an indispensable catalyst for national development. Its mandate centers on promoting progress for all Filipinos. From supporting micro, small, and medium-sized enterprises (MSMEs) to creating jobs in rural areas, NDC implements targeted programs that benefit citizens and local economies.
The organization continues to be a key driver of the Philippines' economic success story. "What we want to do now to align with the Philippine Development Plan and the direction of the Department of Trade and Industry (DTI) to support its objectives, including supporting MSMEs, is to move forward and use NDC for this purpose – to invest in Philippine development, specifically innovation."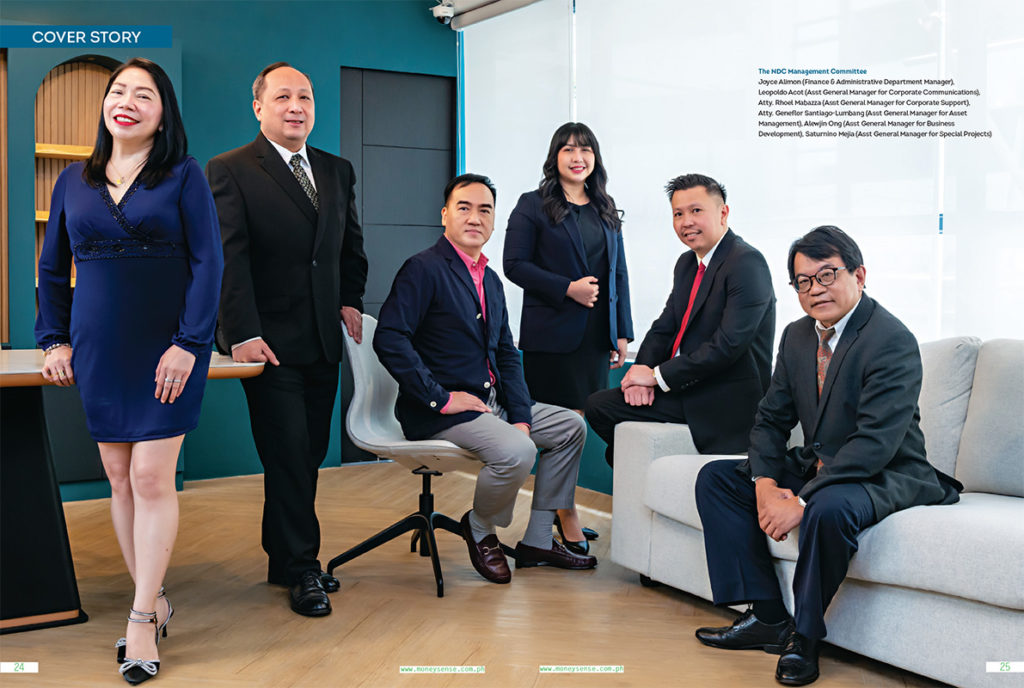 DTI and NDC: Empowering Startups and MSMEs for Sustainable Growth
By EXCEL DYQUIANGCO
In the ever-evolving landscape of entrepreneurship, the synergy between government agencies plays a crucial role in fostering innovation, supporting startups, and nurturing Micro, Small, and Medium Enterprises (MSMEs). The Department of Trade and Industry (DTI) and the National Development Corporation (NDC) are prime examples of how collaborative efforts can lead to transformative outcomes. Their partnership and collective efforts have not only led to the empowerment of startups and MSMEs but have also set the stage for economic growth and sustainability.
DTI, the primary government agency responsible for promoting trade, industry, and investments, has been a catalyst in promoting the growth of startups and MSMEs in the Philippines. Secretary Alfredo E. Pascual of the DTI has underscored the agency's commitment to supporting these entities, noting, "We recognize the immense potential of startups and MSMEs in driving economic growth and innovation. To this end, DTI has initiated various aid programs to provide grants, seed funding, and assistance to these enterprises."
Funding Initiatives
One of the key initiatives spearheaded by DTI is the provision of grants and seed funding to startups through a range of aid programs. This support helps emerging businesses navigate the challenging early stages of development, ensuring that promising ideas are given the chance to flourish. Additionally, the Startup Grant Fund (SGF) Program, a collaboration between DTI, the Department of Information and Communications Technology (DICT), and the Department of Science and Technology (DOST), serve as a lifeline for early-stage startups, providing them with essential funding.
Complementing these efforts is the Small Business Corporation (SBCorp), an agency under DTI that focuses on lending to MSMEs, including startups. The SBCorp's involvement highlights the commitment to nurturing businesses at various stages of growth. The convergence of DTI's support for startups and MSMEs through grants and funding, along with SBCorp's lending initiatives, creates a comprehensive ecosystem that addresses the financial needs of these enterprises.
To further accelerate the growth of startups with the potential for becoming unicorns, DTI collaborates with the NDC through the Startup Venture Fund (SVF). Secretary Pascual emphasizes, "NDC, in partnership with private sector venture capital, invests in post-seed potential unicorn startups. This initiative not only demonstrates the government's confidence in the startup ecosystem but also brings together public and private resources to fuel growth."
Beyond supporting individual businesses, DTI, NDC, and the Cooperative Development Authority (CDA) are working in tandem to expand MSMEs through a cooperative network that spans the nation. This effort reinforces the importance of collaboration among government agencies to create a robust environment for business growth and development for cooperatives.
DTI's Vision for NDC
Secretary Pascual envisions the NDC as an investment magnet that not only provides stability through government support but also offers access to government buyer markets and facilitates collaboration with other government entities. The NDC's investment philosophy focuses on projects that fill gaps not addressed by the national government or agencies, aligning with themes of pioneering, developmental, sustainable, inclusive, and innovative endeavors.
Moreover, NDC invests in projects that require alternative sources of funding, providing a unique avenue for initiatives that may not traditionally receive funding from the General Appropriations Act (GAA). This approach not only encourages innovation but also promotes the diversification of funding sources.
The impact of DTI's initiatives and programs for MSMEs and startups, including the SVF, is tangible and far-reaching. The collaborative efforts have led to the seeding and funding of early stage startups, setting them on a trajectory of growth. SBCorp's lending support has provided a lifeline to countless MSMEs, aiding them in overcoming financial challenges and pursuing their entrepreneurial dreams.
As Secretary Pascual notes, "Within this year, MSMEs will be supported by the very first Philippines-owned e-commerce platform." This platform, intricately linked to the DICT's e-governance super-app, holds the promise of transforming the landscape of online business for MSMEs. By providing a cost-effective, swift, and efficient solution, this initiative empowers MSMEs to thrive in the digital marketplace.
The collaboration between DTI and NDC showcases the power of partnership in fostering a thriving ecosystem for startups and MSMEs. By providing funding, resources, and support, these agencies empower businesses to grow, innovate, and contribute to economic development. Secretary Pascual's vision for NDC as an "investment magnet" aligns with the overarching goal of promoting sustainable growth, both at a local and global level. As the government and private sector work hand in hand, the Philippine entrepreneurial landscape is poised to achieve new heights of success and innovation.