MoneySense Q4 2022 Features Asia CEO Entrepreneur of the Year Mike Canlas
Asia CEO Awards Entrepreneur of the Year Mike Canlas and his wife Lucci tell the story of how they went from zero to almost 100 bangus stores in two years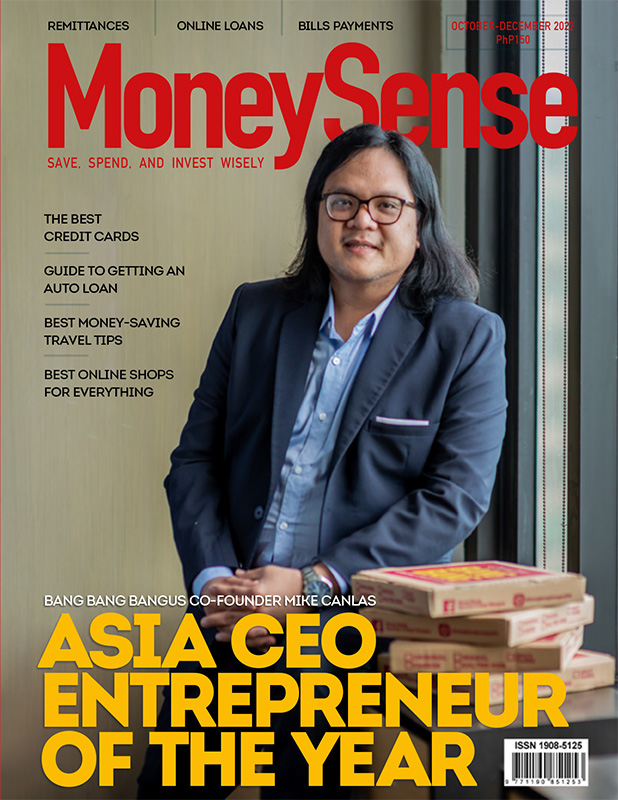 Big. Crispy. Boneless. Bangus. In different flavors. Who would have thought the lowly milkfish would be the start of a fast-growing and award-winning food empire? And yet, Bang Bang Bangus is fast approaching 100 stores in just over two years. Even more astounding, this all happened during the 2020 pandemic lockdowns.
The chain of kiosks is the brainchild of Mike and Lucci Canlas, who thought of the concept while eating at a restaurant to celebrate their child's birthday. They happened to order a big boneless bangus. This struck a chord in Mike, who thought of starting a take-out kiosk offering only bangus.
Most street-food take-out stalls in the Philippines sell lechon manok, fried liempo, and pork barbecue. No one specialized in fried bangus. Mike and Lucci saw an opportunity.
They also knew they had to put a twist on the concept. After all, milkfish is not everyone's go-to take-out food. First, they decided to offer deep-fried crispy bangus, not grilled. Second, it has to be huge for sharing. Third–and this is genius–they came up with different flavors, including salted egg, inasal, spicy pares, and–believe it or not–cheese.
But before they could open their first kiosk, originally scheduled on March 27, 2020, the entire country went on lockdown on March 15. The couple had already started construction in a space they found in Project 7, Quezon City when the Philippines–and the entire world–stood still.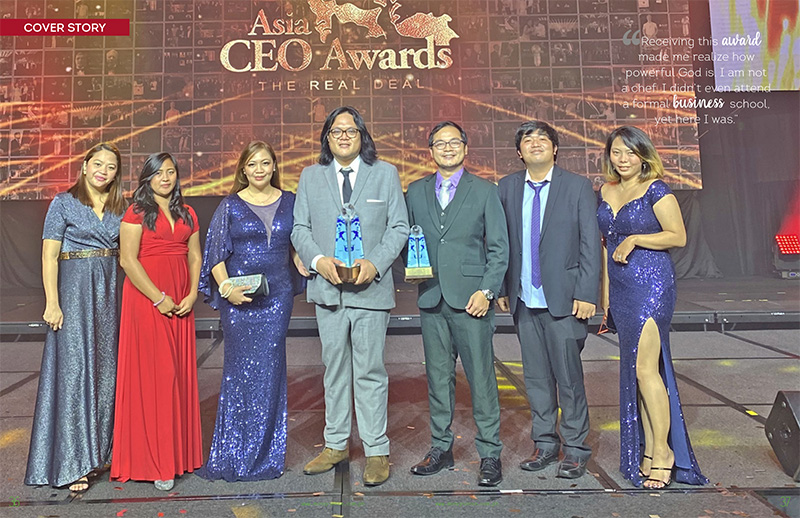 ---
Get Your Copy Now!
Editorial:
7 Ways to Beat Inflation
Editor-In-Chief Heinz Bulos
Table of Contents
COVER STORIES
Bang Bang Bangus Goes Boom!
BY EXCEL V. DYQUIANGCO
Your Guide to Getting an Auto Loan
BY EXCEL V. DYQUIANGCO
Best Money-Saving Travel Tips
BY RIENZIE BIOLENA, RFP®
PLAN
How To: Automate Your Savings
BY JENDEE DE GUZMAN, RFP®
Best Options for Remittances
BY EXCEL V. DYQUIANGCO
Versus: FoodPanda Vs. GrabFood
BY KARLO BIGLANG-AWA, RFP®
Primer: Online Loans
BY EDMUND LAO, RFP®
My Money Story: Music, Business, and Property
BY MIGUEL MENDOZA
AS TOLD TO EXCEL V. DYQUIANGCO
My Money Story: Pharma, Death, and Christmas Hams
BY JAN NICOLA MARFIL-HONORAS
AS TOLD TO EXCEL V. DYQUIANGCO
My Money Story: Why Insurance Matters
BY PAM LABRIAGA AS TOLD TO EXCEL V. DYQUIANGCO
My Money Story: Balancing Law and Real Estate
BY ATTY. CRIS GARCIMO AS TOLD TO EXCEL V. DYQUIANGCO
INVEST
Stock Market 101: How to Invest in U.S. Stocks
BY EXCEL V. DYQUIANGCO
Real Estate 101: How to Get Your Unit Rented Out Fast
BY EXCEL V. DYQUIANGCO
SPEND
Best Online Shops for Everything
BY JANICE SABITSANA