Local stocks offer good value to investors: Sun Life Philippines' Michael Manuel
The Philippine stock market may be lagging other equity markets that have recovered amid the pandemic, but it still offers a lot of good value to investors, Sun Life Philippines chief market development officer Michael Manuel said.
In a virtual briefing on Friday, Manuel noted that the prices of companies that make up the Philippine Stock Exchange index (PSEi) have dropped significantly, but he expected them to bounce back.
He pointed out that in 2019, companies that made up the main index had P550 billion in cumulative net income and P5.9 trillion in cumulative capital.
"So certainly you are buying into a basket of companies that have been profitable, well-capitalized and certainly expected to weather the crisis moving forward," he said. "To me, the lag of the Philippine index is just giving us an opportunity to be buying into the long-term growth and prospects of these companies."
The PSEi nosedived from the 8,000 level in 2019 to a low of 4,623 in April before bouncing back to the 6,000 level in recent months.
Notably, he said the local market's recovery in recent months happened despite foreign selling of close to US$1.8 billion in stocks year-to-date.
"If more locals are holding the market, then possibly there is more stability moving forward because foreigners tend to play the markets," Manuel said. "If and when foreigners go back to the market and consider the Philippines as an investment opportunity, then it will have significant positive impact in regards to the direction of the market."
He also said there were positive signs emerging that the Philippine economy was bouncing back, citing recovery in exports, imports, and Overseas Filipino remittances in recent months. "Economic recovery leads to earnings recovery," he noted.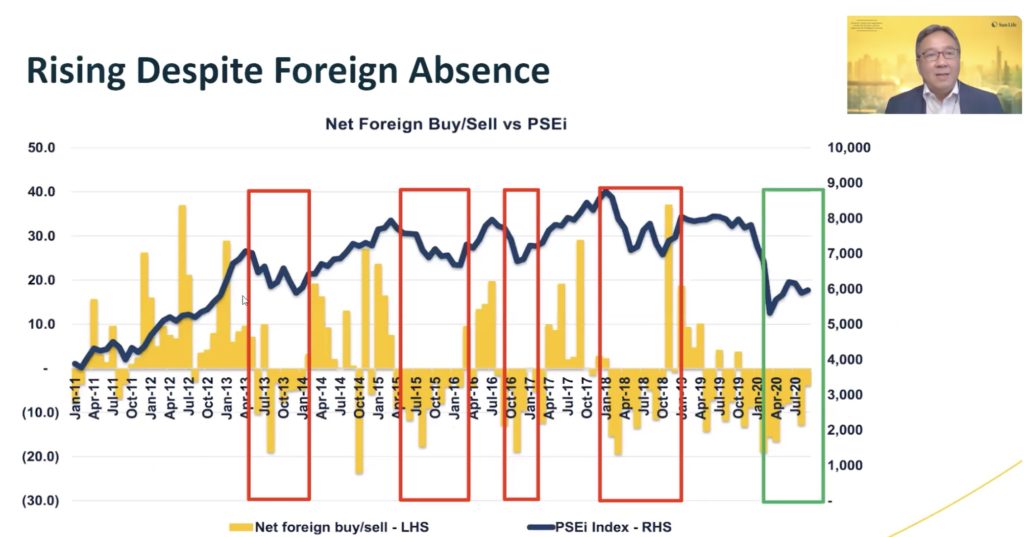 Other stories: