In the Business of Promoting Filipino Music
By Annie Medina as-told-to Ruth Manimtim-Floresca
I wanted to take up Political Science in college but my sister, Ayels, who was working in one of the prestigious record labels at that time, persuaded me to take up Mass Communication major in broadcasting instead. I landed my first job, fresh out of college, as an Editorial Assistant until I became Editor for two song magazine titles under Interview Magazine (Buy n' Sell's sister publication) namely Most Wanted Hits and Pinoy Magazine.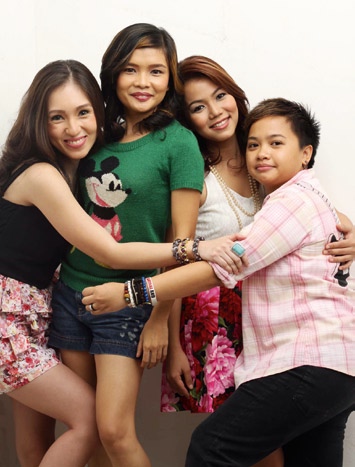 I have been in this industry for almost a decade now. I got into this career probably because of my passion and interest in music. Also, I had always been curious about how it would be like to work with celebrities.
Finding her niche
Most Wanted Hits was actually passed on to me by the management when its former editor resigned. It's now on its 14th year while Pinoy Mag is on its 9th. Honestly, at first, I was not really into Original Pilipino Music (OPM). I actually preferred foreign songs and barely listened to local music. But when my former boss told me to conceptualize an all-OPM songs magazine, the opportunity came. I was hesitant at first to accept because it wasn't my forte.
Fortunately, my good friend, Darwin Hernandez of Soupstar Entertainment, would always drag me to watch and listen to his bands' shows. He's the manager of 6cyclemind, Callalily, and Sandwich, among others. Maybe that was what pulled me into the scene and made me recognize how good Filipino musicians are. That realization was an eye-opener for me.
And so Pinoy Mag was born. In a nutshell, it is an independent, authoritative OPM music guide that features interviews and exclusives on Philippine music bigwigs. It is the only song magazine that's 100% devoted to OPM and we always have exclusive covers.
We reach the widest audiences of the youth and music enthusiasts market. In each issue, we present the exciting world of music artists – their hit songs, inside stories, profiles, recording reviews, CDs, new album releases, and performances as well as exclusive interviews, photos, and music events coverage, among many others. You can say it's the country's OPM music authority.
Juggling responsibilities
I am accustomed to working long hours during the week and even during weekends. Being in the entertainment industry means you should always be on call for important music events as much as possible.
As an editor, I am responsible in overseeing the completion of each issue of the publication so that it fits the magazine's editorial vision. This includes keeping an eye on the layout, appearance, and content of the magazine; generating ideas for features with the writing staff; editing and re-writing articles, some of which may be rejected or returned to the writers for revision; supervising artwork, design, and photography for the features section of the magazine; attending cover photo shoots, album launches, and music video shoots; organizing meetings with writers and artists to discuss ideas for artwork, layout, and features; proofreading all pages before going to press; raising the profile of the magazine; networking with other people at industry events; and assisting other staff in meeting their deadlines.
Basically, I must ensure that our publication is full of entertaining, informative, and newsworthy articles. It must also come out on time!
Maintaining work principles
Many years ago, I learned an important lesson from Ardee De Los Angeles, my first supervisor who became my most important mentor. He told me his secret to success was to "Look at each day as a new opportunity to be your very best. Set high goals, be honest, never say no, and work with people who share your passion for doing their best."
I've always remembered that advice and try to live it every day. I am very self-motivated, determined, and honest. I really love what I do and I try to surround myself with people who share similar passions. I thrive on this type of environment.
Of course, there are always challenges. I admit to being a bit of a perfectionist. I take a great deal of pride in my work and am committed to producing the highest-quality work I can. Sometimes, I have a tendency to go a bit overboard but I've learned that it's not always possible, or even practical, to try and perfect one's work. Sometimes, you have to decide what's really important and ignore the little things to remain productive.
It's a matter of trade-offs. I also pay a lot of attention to pacing my work so that I don't get too caught up in perfecting every last detail.
Since Pinoy Mag is an OPM magazine, I also make sure to establish good relationships and direct contacts from people in the local music industry. As this kind of career entails meeting and socializing with all types of individuals, I've learned that one has to have much patience and word of honor.
It is also a challenge to adapt to the changing landscape of the music industry as well as the evolving music technologies affecting the industry without sacrificing buyer's preferences.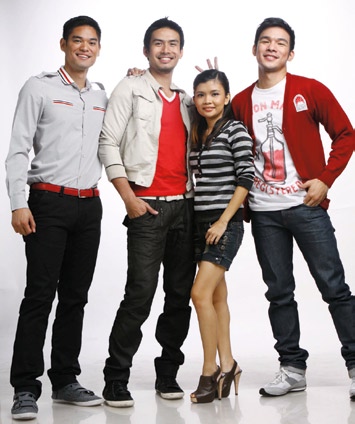 Taking pride in one's work
We are thankful and proud that Pinoy Mag has exclusive covers and content that you won't find elsewhere. In fact, some of today's biggest and hottest OPM artists first appeared on our covers such as the likes of Christian Bautista, Erik Santos, Rachelle Anne Go, Jay-R, Sheryn Regis, Sitti, Sponge Cola, Pupil, Callalily, 6cyclemind, Cueshe, and XLR8 tandem: Julie Anne San Jose and Elmo Magalona.
On a personal note, aside from meeting and rubbing elbows with high-profile celebrities, I am happy to share that some of them even became good friends.
Now, and in the years to come, PinoyMagazine will continue to do its part in promoting and standing for the OPM scene while maintaining a dialogue with its readers. This publication remains, and will always be, the OPM source of well-researched songs, articles, and credible news straight from the music industry itself. We will continue our vision of becoming the leader and trendsetter in the OPM print medium.
 MY MONEY LESSONS
Breaking into the Music Industry
Annie shares some pointers to Filipino music lovers and those who want to have a career in the music industry.
The entire music industry keeps evolving. Be prepared for change.
We've been in the industry long enough to know that it's not dying, and it never will. Keep going at it.
The artists, venues, record companies, promoters, and festivals will survive. Keep believing.
The industry will continue to find ways to make a living out of the music scene. Keep your wits about you.
The musicality of Filipinos is hugely beyond question. Continue making original music.
Filipinos, especially the youth, should be the number one proponents of OPM. Because you are the most active recipients of our local music.
There should always be mutualism. What benefits the artists benefits the fans; what benefits the fans benefits the artists.
Lessen fanaticism to foreign music. They already can stand alone. Let's not promote the "Sprinkler Effect" where we benefit the distant perimeter but not the base.