A Director's Start (Jeffrey Hidalgo)
By Jeffrey Hidalgo as told to Excel V. Dyquiangco
Ever since I was young I always wanted to become a singer – probably because of my mom , who considers herself a frustrated singer. My mom taught me to sing "Kastilyong Buhangin" at five years old. From then on, I tried to look for singing gigs.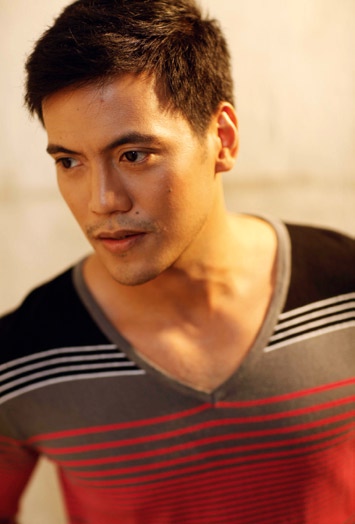 So before Smokey Mountain, I auditioned for a singing group known as 14K. I was nine or 10 years old back then. Some personalities who auditioned with me (and got in) were Rada of the band Kulay, the late Tenten Munoz, and Tony Lambino. After a couple of months with the group, maestro Ryan Cayabyab transferred Tony and me to Smokey Mountain. We trained for the whole summer and our album was released in June, and then we disbanded by March. We lasted for less than year – nine months in circulation.
During that time with the group, I was already being taught how to manage my time properly. Even when I lacked sleep, I couldn't do anything. I was studying and went to rehearsals at night – almost every day. If we had to guest on shows, I would ask permission from my teacher and he would let me go. Mall shows, and guest shows were just part of our routine. We were so busy back then.
One of my most unforgettable moments was when we went to other countries for our shows. I was turning 13 that time. In just one month, we were able to go to Surabaya and Jakarta in Indonesia, the Netherlands, London, New York and Los Angeles in the United States. School was held off for awhile but we had an excuse letter from the Department of Foreign Affairs. At that time they were able to schedule our trips in such a way that one show follows another immediately. But the main purpose was to sing at the UNICEF Summit and perform at the Rockefeller Center in New York. We also participated in a song fest in Indonesia.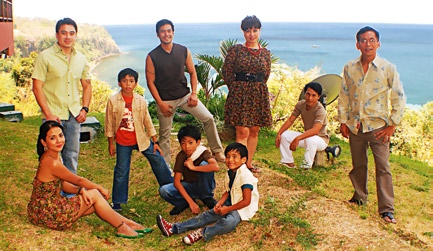 Directing the piece
So when Smokey Mountain disbanded, I rested for a year. Afterwards I came back to singing. My solo career started with Viva and it became inevitable that they also gave me acting projects. I enjoyed it the first time that I thought of considering it as a career. But one thing I realized a couple of years later while I was acting in front of the camera was I got more interested behind the scenes. Not unlike music when I enjoyed all aspects – being on stage, recording and producing. In cinema, I enjoyed screenplay writing – in fact I joined a workshop under Ricky Lee. With that I tried to write which came in handy when I was developing this indie film. I had a co-writer but I wrote most of the screenplay.
The working title of the film is "Piyesa" and it's a small intimate musicale. It's a movie with songs. It's a coming of age family drama. I, on the other hand, won't be appearing in the film to sing. Many people had been asking me to do just that. But I wanted to concentrate on directing this film – probably in my next movies where I become more confident with my directing styles, you'll get to see me act and sing.
My inspiration behind this film is probably because the central character, Jordan, is kind of my alter ego. When I was consulting with my director-friends and other people, they advised that for a first film we should do something closer to home – something that you really can pull inspiration from. That was a bit of a struggle. I consider myself to be somewhat a sheltered individual – nothing really tragic happened to me. I had pretty much a good life, not many struggles, so I had a difficult time pulling inspirations from my life. But from the small things and nuances in my life, this was where I got hold of my characters.
Right now we're in the process of securing funds. I had a core team already – they are quite stellar. I am actually pressured by them. But my friends from the industry had told me that with this first film, just reach for the stars. Get the best so that if something happens unfortunately, I am the only one to blame.
I also direct MTVs. In a way, this is how directors start. For me who did music videos before, it has become more familiar. And I think I am effective this way when it comes to dealing with my artists because I know what it feels like being on the other side of the coin. So I did five music videos for Mang Inasal and I did one music video for another artist. Soon I'll be doing another batch of videos for different artists for another brand.
Lessons learned behind the camera
Being a director is actually not that difficult. I started to learn the ropes when I got into acting. I always observed people and the directors. I tried to know what was happening behind the scenes. At the same time, I became an apprentice for one director, Dante Nico Garcia. I became a 2nd unit director for the movie "Madaling Araw, Mahabang Gabi" which is yet to be
shown. We just shot the film last November. Also I studied film directing in Abu Dhabi in 2009 but it was only a short course. Director Joey Reyes also gave me a screenplay of "Shakespeare in Love" to study a long time ago.
At this point one of the challenges of being a director is the pressure of being at par with the expectations of others. Being an on-cam talent to directing has enough challenges of its own. Though I try not to think of that and do the best I can because I am really in the process of learning. For example when I started doing the MTV videos it was so simple but when it was finally shown, I wasn't satisfied. It's a learning process. I don't think you can come up with a project that's perfect. That's why you keep on doing these projects. It has become a different kind of experience.
One thing I learned when directing is that while you can always plan, it's always a different story when you're filming. Unexpected things happen – sometimes for the better and sometimes for the worse. You just have to play along. It always makes you realize that no matter how much you really want to be in control, you are never in control.
MY MONEY LESSONS
Smooth Transition
Jeffrey Hidalgo made his transition from being an actor to director with ease. He tells you how to work on your strengths – and even your weaknesses – and make that shift smoothly.
Find your passion.

Do what you love. Make extra effort to do this and research more about what you need to do and then work on that.

Have patience.

Work involves your time, effort, blood, sweat and tears. Be patient and keep on persevering. When you have that attitude rest assured, you will always see a rainbow at the other end of the spectrum.

Put God first.

The Bible says that if you put God first, all of this will be added unto you. So keep on praying and strive hard.