Be a Shooting Star with the Starmobile KNIGHT Elite's Star Cam Feature
15 September 2015 The Philippines may be the Social Media Capital of the World, but findings from a recent study by Universal MCCann (//wave.umww.com/)shows that people all over the globe feel happier the more people engage with their social media posts.
But with so many people on everyone's feeds, how can you stand out? By taking and sharing awesome, attention-grabbing photos, of course! And that's where Starmobile KNIGHT Elite comes in.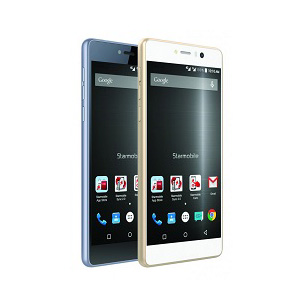 The smartphone comes with a unique built-in Star Cam feature to help you take photos that are sure to get noticed—not to mention pretty up your social media feeds!
The secret lies in three functions exclusive to the Star Cam: ReFocus, Chroma Flash, and Opti Zoom.
ReFocus lets you choose the focal point of your shot after you've taken the photo. The function works by simultaneously taking five photos at varying lengths then compressing them into a single file so you can select a single object (or face!) to focus on just by clicking on the area you want spotlighted.
Chroma Flash is a boon for anyone who has to take photos in low-light environments—it takes two photos in rapid succession, one with flash and one without it, and combines them into a single photo. Say goodbye to overexposed colors natural-looking skin tones!
Opti Zoom shoots multiple photos simultaneously to ramp up the texture and sharpness of your zoomed-in pictures. Results are clearer, cleaner, and smoother compared to regular digital zoom.
What does this mean for you? It means you can be a total "shooting" star thanks to these functions, no matter what kind of star you want to be.
For Foodies: Use ReFocus to highlight one particular dish on a table or in a buffet or identify the star dish on your dinner spread.
For Toy Geeks: Caught yourself in a "look, but don't touch" situation at the Toy Con? Use the Opti Zoom feature to capture the fine details of that must-have collectible.
For Travel Junkies: Sightseeing is not just about the sights—it's about the people as well. Share photos of the interesting people you met using Chroma Flash.
For Fangirls and Fanboys: Don't have seats near the stage at a concert? See your crush or your fave celeb out and about town? You'll thank the heavens Star Cam has Opti Zoom!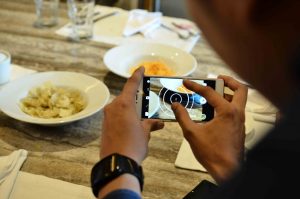 Of course, the Star Cam, awesome as it is, remains just one of the features anyone with a Starmobile KNIGHT Elite can boast about.
A sleek form factor and Corning Gorilla Glass™ for the front and rear panels improves the smartphone's usability and durability, while performance is enhanced by a 64-bit Qualcomm Snapdragon 615 chipset with LTE connectivity and two SIM slots and a Micro SD slot add flexibility to your use options.
It truly is beautifully crafted for the most demanding smartphone users.
The Starmobile KNIGHT Elite with Star Cam is now available in Starmobile stores and resellers for just P9,990 (inclusive of a free phone case and screen protectors), but you can learn more about it by visiting www.starmobile.com or facebook.com/starmobilephones.