Gardenia expands business; now ventures to artisanal and community bakeries
Gardenia Bakeries, the leading brand in the bread packaged category, now enters the unpackaged segment, both artisanal specialty bakeries and community neighbourhood bakeries thru its Big Smile Bread Station and Bakers Maison stores, respectively.
Simplicio Umali Jr., President of Gardenia Bakeries Philippines, Inc. said, the two business units will contribute to the continuous growing bread market in the country, both in packaged and unpackaged segments.
"With the entry of Big Smile Bread Station and Bakers Maison stores, consumers will now have more and better choices for their classic bread favourites and artisanal breads," he further narrated.
Better quality, service at Big Smile Bread Station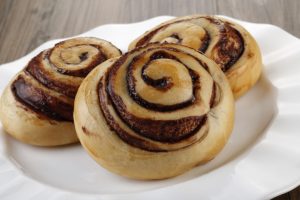 Big Smile Bread Station is Gardenia's first version of neighbourhood bakery chain.  It offers classic Filipino bread favourites like pandesal, ensaymada, pan de coco, kababayan, spanish bread and the like. All products are baked daily in a sanitized and pest-freecentral production facility utilizing Gardenia's advanced technology and baking expertise. With this, consumers will be assured of better and consistent quality breads at affordable prices.
Umali explained, "Big Smile Bread Station further differentiates itself from the competition as it gives a happy, friendly and caring service to its valued customers thereby creating a positive contagion of happiness and delight".
The innovation Gardenia crafted thru Big Smile Bread Station will also help uplift the image of community bakeries – from its delightful and clean store ambience, wide array of good quality and innovative bakery products sold at reasonable prices, to its happy and friendly service.
Big Smile has opened three bread stations located in Pasig, Muntinlupa and Cabuyao.
Umali targets to build at least 1,000 stores nationwide in the coming years.
Fusion of flavours from all over the world at Bakers Maison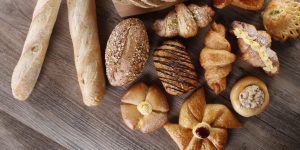 Gardenia will also enter the artisanal specialty segment with the entry of Bakers Maison.
Bakers Maison is a specialist manufacturer of authentic French-style breads and pastries based in Australia operated under QAF Ltd., the same owner of Gardenia Philippines.
"We are now bringing in Bakers Maison in the Philippines to give our target market a richer bread experience and more innovative selection of delectable breads and pastries, inspired not just by traditional and authentic French recipes, but will also showcase a fusion of flavours from all over the world," he narrated.
Bakers Maison will open its first store in one of the largest malls in the world on November.
More job opportunities for Filipinos
Filipinos can expect more employment opportunities with Gardenia's new businesses. According to Umali, their expansion move
will not just benefit the bread lovers and direct consumers but also unemployed Filipinos.
"As we open 1,500 bread stations nationwide and 100 Bakers Maison stores, we are also generating thousands of job opportunities for all," Umali said.
Wider market reach
Gardenia's delightful goodness is definitely reaching more markets now with Big Smile Bread Station and Bakers Maison stores. The bread giant holds true to its commitment of serving quality breads to valued Filipino consumers.