Where the best of the Philippines meets the rest of the Philippines
Sari-sari stores have long been a fixture of the everyday lives of Filipinos, providing a hub for communal interaction between customers and merchants, as well as among consumers. It is easily one of the Philippines' most important spaces, contributing to the economic as well as the social wellbeing of a community, and ingraining itself into the Filipino consciousness. But the world has become an internet industry, where everything from communication to information to business not only exists, but has become vital to everyday life. E-commerce has emerged from that burgeoning internet industry, answering people's needs and desires for faster and more reliant services that brings convenient consumerism closer than ever before.
17 Regions, 80 Provinces, 1 Website
Answering a need to find a platform where a sari-sari, or variety, of products can be found, SimpleSoft CEO ErneilDyLim named his project after the iconic Filipino one-stop-shop. In providing a free space where businesses can market their products and where consumers can find what they're looking for, SariSariStore.Com brings the communal interaction of merchants and customers to the online world. But even with the growing popularity of online retail stores and the variety of products available online, there are still areas where this platform has yet to make a sizeable impact.
Desiring to reach out to small-time business enterprises and undiscovered gems around the country, DyLim sought to provide another platform where these microentrepreneurs have an avenue to commoditize their products on a grander scale. With this idea in mind, a new project was born. Championing merchant empowerment and sustainable economic growth, 1780 by SariSari brings focus and creates demand for Philippine heritage products that have yet to make an impact in the market, highlighting the sheer variety of regional delicacies and crafts available in the Philippines and making these products easily accessible for Filipino families across the country.
Beyond promoting the fruits of traditional Filipino culture, 1780 by SariSari attempts to empower each of its innovative and enterprising merchants by giving their customers the opportunity to fully grasp the history and tradition at the heart of each painstakingly handcrafted product. By highlighting the best that the Philippines has to offer in terms of gastronomy and craftsmanship, 1780 by SariSari looks forward to contributing to the economic growth of the whole country.
Discovering stories across the archipelago, 1780 brings in products such as non-traditional pili snacks from Bicol and Samar; fruit sauces, fruit jams, and fruit wines from around Visayas and Mindanao; and hand-crafted cloths and bags made of native materials.
In collaboration with a number of Philippine artisans, 1780 by SariSari puts a modern flair to a variety of traditional Filipino products. Owner of hand-crafted cupcakes store Sweet Patti Cakes – Patti Grandidge, exhibits a taste of the Philippines by creating limited edition cupcakes which incorporate Kablon Farms' chocolate using organically grown cacao. Local designer and fashion influencer AminaAranaz works in collaboration with one of 1780 by SariSari's merchants to craft a bag using native Philippine materials, which will be sold exclusively on the site. Aside from promoting food and craft products, 1780 by SariSari is joined by traveler and tourism influencer Ivan Henares who discusses his advocacy towards heritage products and sites around the country.
Initially introduced on the platform are products carefully sourced from five regions in the Philippines that are recognized as having high instances of poverty and political unrest, or were severely affected by the onslaught of Typhoons Glenda and Yolanda.Not just about giving merchants from small or distant areas access to the right buyers, 1780 by SariSari is also building relationships with conflict-stricken and poverty-stricken communities and providing them with more avenues to tell their stories.
1780 by SariSari is a sub-portal to e-commerce site SariSariStore.Com. Visit their main portal at //sarisaristore.com/, or check their facebook page at //www.facebook.com/1780bySariSari to see more of the featured products that are available online. 
Some of the products available at 1780 SariSari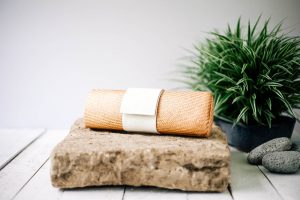 Paniya Clutches
Paniya Clutches uses local materials like buntal (palm tree) straw and acacia wood to make beautiful, one-of-a-kind clutches as part of their high-end fashionable products using native Philippine materials and proudly crafted by Filipinos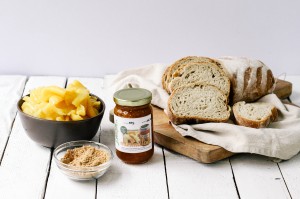 Jackfruit Marmalade
Using jackfruit, which is readily available year-round, FORWARD (the Federation of Rurban Women's Association for Reform and Development) joined the Plant Now Pay Later program which allows them to plant the fruits with resources from the government, which they can pay back after the harvest season.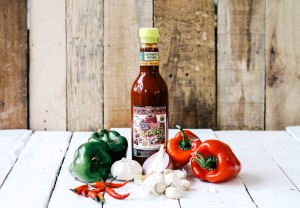 Marbell Bell Pepper Sauce
Marbell's Bell Pepper Sauce uses ingredients that can be found locally, such as coconut sugar, brown sugar, onions, garlic, salt, powdered black pepper, and Native Philippine chili; it also includes vinegar that the company personally ferments for 2-6 months in their kitchen.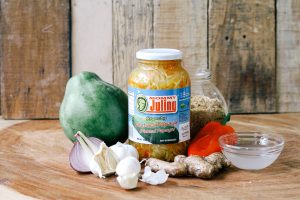 Mommy Juling's Atchara
Mommy Juling's atchara products are freshly made, with the production process leading up to packaging taking only 2 days, so that each package retains the crunchy flavor that Mommy Juling's is known for.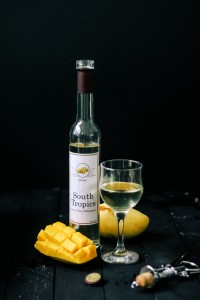 CT South Tropic Fruit Wines
Using fruits fresh from the farms in Mindanao, South Tropic's wines carries a variety of wine flavors including: mangosteen, passion fruit, durian, jackfruit, pineapple, and dragon fruit, among others.
Kablon Farms
Kablon Farms sells chocolates that are made with cacao grown under the canopy of fruits and flowers on the company's plantation that gives one a taste of home-grown favorites such as dark chocolate and spicy dark chocolate.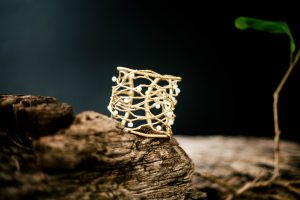 Josephine's Jewelry
The designs of Josephine's Jewelry are one-of-a-kind pieces from materials sourced from across the Philippines, using a variety of metals such as silver and gold, and jewels (such as topaz, opal, or even diamonds).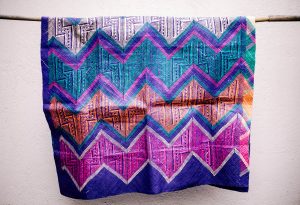 Banigs by the Badjaos of Zamboanga
Banigs by the Badjaos of Zamboanga are not as simple as they appear: it can take anywhere from one to three months to produce a single mat, with more intricate and complicated designs and colors taking longer to make.