Triple O's By White Spot Hits The Right Spot
For any Filipino who has ever spent some time in Canada, Triple O's by White Spot will surely be a familiar name. Indeed, as Canada's very first drive-in restaurant (established by their founder Nat Bailey in 1928), its place in history has already been assured; but it is their legendary Triple O's burger that propels the brand into iconic status.
It is said that the name "Triple O" came from the shorthand language of the drive-in service attendants – otherwise known as "carhops" – manning the immensely popular Canadian restaurant. When guests at the drive-in chose from mayonnaise and relish, their order slips were printed with X's and O's. Three O's on the slip meant plenty of everything, and that's exactly what Triple O's by White spot serves on their menu.
Triple O's' claim to have the "sauciest, juiciest, tastiest, bestest burgers around" may appear to be hyperbole, but the proof is in the pudding – or in this case, the patty. Triple O's elevates the simple concept of the burger with their premium-grade 100% Canadian beef patties.  Numerous gourmands agree that Canadian beef is a few notches superior to its American counterpart, due to Canada's strict screening systems on beef standards and food safety. Likewise, Triple O's is well known for their meticulous grilling technique, which optimizes the essence and flavor of the beef. And flavor is something that Triple O's knows intimately well: its legendary (and highly secret) "Triple O" has achieved an almost cult-like following around the world. A cursory online search for "triple o sauce" will reveal countless hits theorizing about what makes this sauce so delicious, as well as multiple attempts to approximate its taste. All, however, conclude that there simply is no way to improve on the taste of the original.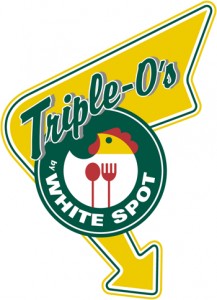 Triple O's offers this unstoppable burger combination in a dizzying array of styles and variations, which can come a la carte or in combo meals of fries and a drink. Enthusiastic customers can even overload their burgers with extra toppings, from a grand selection of cheeses, bacon, and grilled mushrooms. Triple O's also caters to the popular local preference for fish or chicken burgers, perfectly grilling these patties to a crunchy, juicy, and flavorful delight.