Ramon F. Garcia & Company CPAs celebrates 35th year in the industry
Ramon F. Garcia & Company CPAs, a member of distinguished global accounting network, Crowe Horwath International, recently celebrated its 35th year in an event that gathered together clients and employees.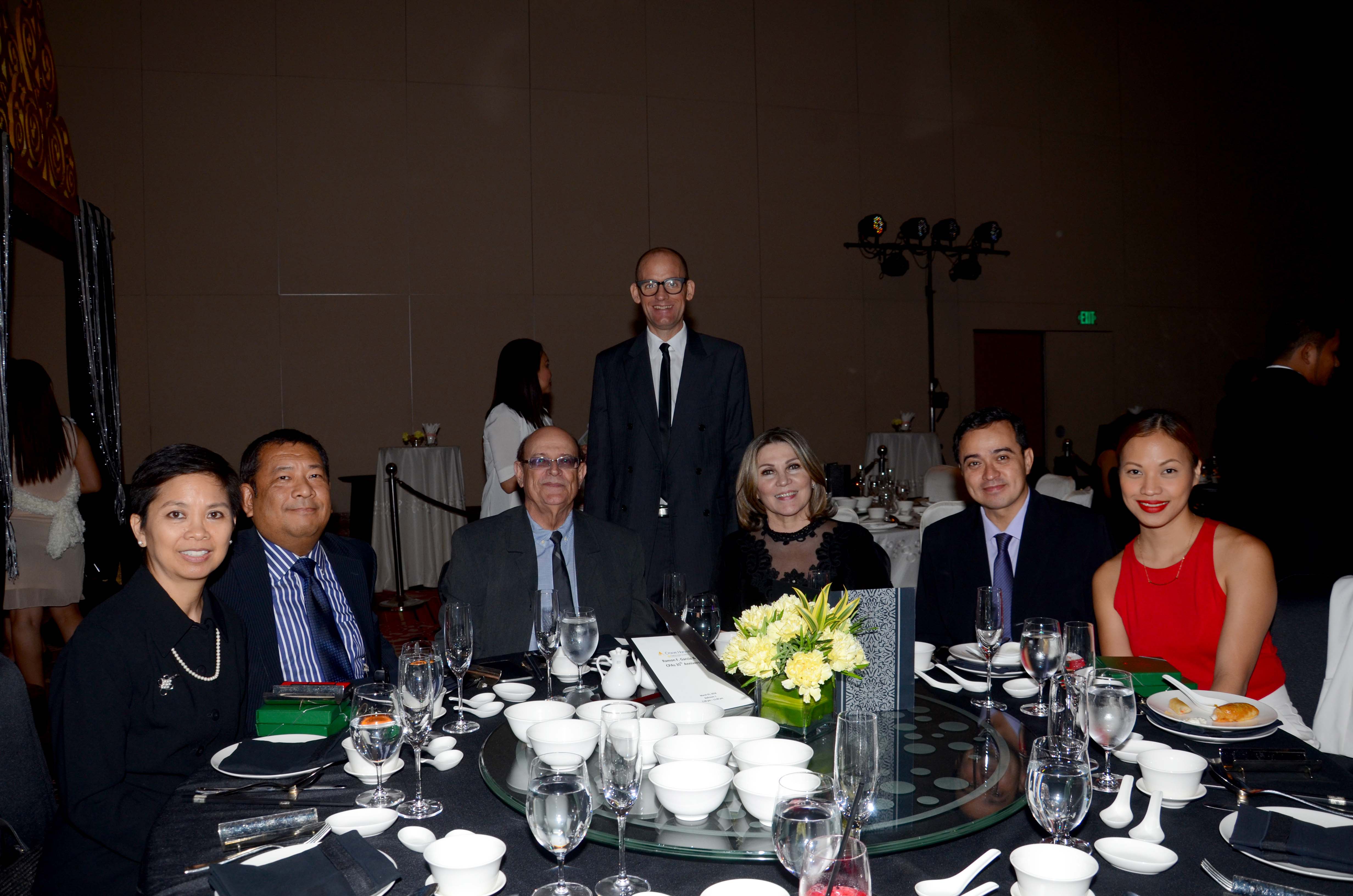 Mr. Ramon F. Garcia's business partners and clients from Pillars 5, Inc. From Left: Karla De Jesus De Pala, Arnulfo Villafuerte De Pala, Jaime Garcia Fabregas, Andrew Trogen, Consuelo Centenera Bichara, Carlos Eduardo Caballero Fabregas, Pamela Paz Llana (wife of Mr. Carlos)
Audiences were entertained throughout the night by notable performances from ACTS Manila Ballet dancers, singer and song writer Ms. Lara Maigue and the LeBran dancers. A moving speech from Mr. Ramon Garcia himself inspired everyone present when he shared about his humble beginnings and passion that drove him to success.
The company also launched its new slogan, "Great vision, world class excellence, bridging generations." When asked to expound, he emphasized the need to stir unity among everyone for the success of one goal.
"I am from the baby boomers. The Middle Managers are Gen X and the Junior Managers are Gen Y. The new staffs are the millennials. They all have different cultural backgrounds. So it is important that you understand them to communicate with them. Imagine if you are running and the other one is running the opposite way. You'll never go anywhere so you'll have to run with a purpose."
Notable guests during the event were Brother Eddie Villanueva, SEC Commissioner Antonieta Ibe, PRC Board of Accountancy Chairman Joel Tan-Torres, Deputy Director General of TESDA Teodoro Pascua and Deputy Customs Commissioner for Intelligence, Ariel Nepomuceno.
SEC Commissioner Antonietta F. Ibe