The Millionaires' Table (Malou Romero)
By Malou Romero as told to Excel V. Dyquiangco
Coming from a very poor family in Abucay, Bataan, we had to come to Manila for high school because it was free. After secondary school in Ramon Magsaysay High School, I went to PUP (then Philippine College of Commerce). That was the cheapest state university in the Philippines before. I took up a two-year course in Associate in Commercial Science so I can become a secretary. After graduation, I had to work immediately so I can help my family – but I was working in the daytime and studying a four-year course at night. I had to send myself to school to finish my Bachelor in Accounting.
I got married at an early age of 21 and worked as secretary for different companies; and even as an executive secretary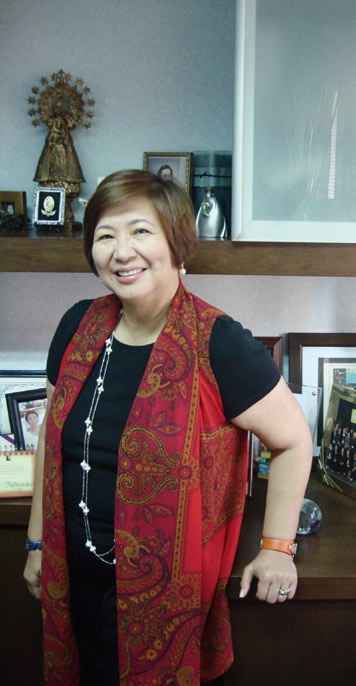 for General Motors. I was earning P2,500 a month at that time. But after working for 10 to 15 years at a company, I was looking for something else. I wasn't happy with the way things are going on in my career. So when I was recruited – at 30 years old – to join Insular Life as a part-time insurance agent, I took the chance. In just one year I was able to close two P1 million policies wherein I earned P70,000 as compared to what I was earning before. My effort for a month in convincing a couple to get insurance compensated for about two years' worth of salary. After just a year, I went full time and resigned from General Motors.
I moved from an ordinary agent to unit manager until I was promoted to becoming a district manager. But I always wanted to improve myself so I also joined an organization called the "Life Underwriters Association of the Philippines," an association of agents with the primary objective of professionalizing the industry.
In 1984, I was invited to be one of the first 100 members where in 1991, I became its president. We were given quarterly seminars, quarterly kapehan  to improve ourselves and at the same time we had an annual meeting. I learned all about the selling techniques – how to grow my clientele, do my service, and everything that I needed as an insurance agent. This organization has definitely helped me improve my career and to go on to the next level.
Amidst the millionaires
The moment I joined this organization, I immediately heard about the Million Dollar Round Table (MDRT) three years after I was recruited. Needless to say I wanted to be a part of it.
When you become a member of this, you become a world class agent because you represent the top 6% of life insurance professionals all over the world. At that time there were only 54 countries and about 3,000 members – and we were lucky if there were around 50 Pinoys all over the country. But as of today, there are probably around 150 countries and 15,000 to 20,000 members.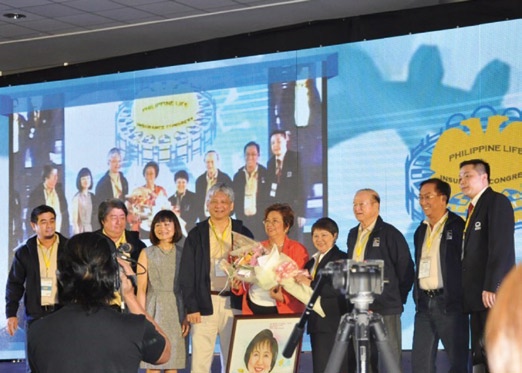 In 1986, because of my involvement with the Life Underwriters Association, we were rubbing elbows with the legends from the USA to come and visit us here and to motivate life insurance agents like us. In one of the meetings they showed a video wherein the Philippine flag was being carried by a Philippine representative. I told myself that I will be the one carrying the Filipino flag someday. The next year, I made the decision to qualify – P500,000 was needed at that time. I computed how much will be my income in the next 12 months to be able to make it. I was aware of my activities. I asked help from my friends and my centers of influence. And I said, "I have this dream. Would you like to help me?" Most of the people I ran into helped me do just that.
In 1988, I finally qualified! I attended my first MDRT in Atlanta, Georgia and it was really very memorable because there was this parade of colors. When they called the Philippines, everyone clapped and all the delegates stood up. I couldn't believe I was there. I was really thankful to the Lord for all the blessings. This was a dream come true. What was more I had my whole family with me since during that time my late husband was having treatment for cancer. We all visited his brothers, his relatives and his best friend. Never did we realize that it was his way of saying goodbye to all of us. In 1989 he passed away leaving me with three children and I became a widow at 37. Our business has helped me to bring up our three children by myself though.
It didn't stop there. In 1996 I was the first Filipina to speak in the Million Dollar Round Table in Anaheim, California. I was excited to speak in the main platform where everyone can hear me. There were around 40 Pinoys who attended.
Now for the past 25 years I have been a member of the MDRT. I qualified every year even if the stakes got higher and higher. From P500,000, it went up to P1.1 million plus. And I have to maintain that so I get new clients, and I ask for referrals. I now have 500 clients who get repeat sales.
In 2011 we put up our own business called MLR Financial (Marilou L. Romero Financial).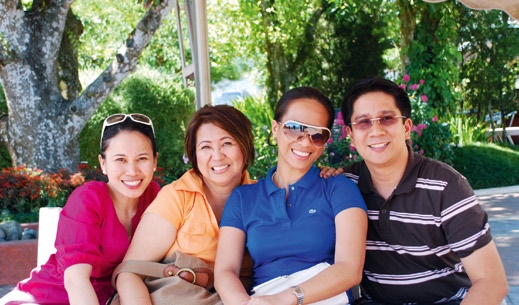 The gratitude list
I have been reading a book by Brian Tracy on financial success. I forgot the title. He was talking about writing down your goals so you can achieve them. In this gratitude journal, every morning I write down what I would like to happen for today. And every now and then I just cross them out. One time I also dreamt of having a car for my birthday. I wrote it down and it happened. I met Bobby Romero, my husband now and we got married in 2008. We had a military wedding. Not everyone was granted a second chance and I was just fortunate. God has been providing me for all my needs and the gratitude journal was just a blessing for me.
But remember that our business is more on relationships. If people don't like you, they don't want to buy from you. I am selling myself all the time and I want to always look my best. I want my clients to know that they can trust me. Because of this passion, I don't work a single day. I like what I do. I want to grow it and share what I have learned to others. That's why I came up with my own business.
My legacy to the industry is to duplicate myself. If God will give me a second chance at life, I still would choose to become an insurance agent.
MY MONEY LESSONS
How to Get into the Millionaire's Table
Malou Romero started with the dream of getting into the millionaire's table . She shares her secrets on how she is able to turn that vision into a reality .
Love what you do. 

When you love what you do, you will do everything possible to enhance your business. You are able to work hard.

Invest on learning and continuing education.

Attending seminars and reading books can help you with your passion about the industry you would like to get into. But more than knowing, you have to apply what you have learned. If it means you need to pay, then you do that because that's part of the business.

Create a legacy.

Be grateful to others. Pay it forward. Give back and share to the world how beautiful the life insurance industry (or your profession) is