Powering Inclusive Growth: How NDC Drives Progress for the Philippines
By Rhea Vitto Tabora
"Not a lot of people have heard about NDC, what NDC is for, and what it's doing," says Anton Mauricio, General Manager of the National Development Company (NDC). And for good reason. For decades, the NDC has been a rather obscure government corporation that was associated more with bailing out losing projects. But not anymore.
It has since been a "very responsible steward of government assets," as Mauricio points out. It has been ISO-certified for 13 consecutive years on quality management systems for equity investment, project financing, support services, asset management, and fund management. "It's the oldest government investment company and the only government entity to have that kind of ISO certification," he adds.
Established in 1919, NDC has evolved over a century to become an indispensable catalyst for national development. Its mandate centers on promoting progress for all Filipinos. From supporting micro, small, and medium-sized enterprises (MSMEs) to creating jobs in rural areas, NDC implements targeted programs that benefit citizens and local economies.
The organization continues to be a key driver of the Philippines' economic success story. "What we want to do now to align with the Philippine Development Plan and the direction of the Department of Trade and Industry (DTI) to support its objectives, including supporting MSMEs, is to move forward and use NDC for this purpose – to invest in Philippine development, specifically innovation."
NDC Powers Industry Growth and Local Economies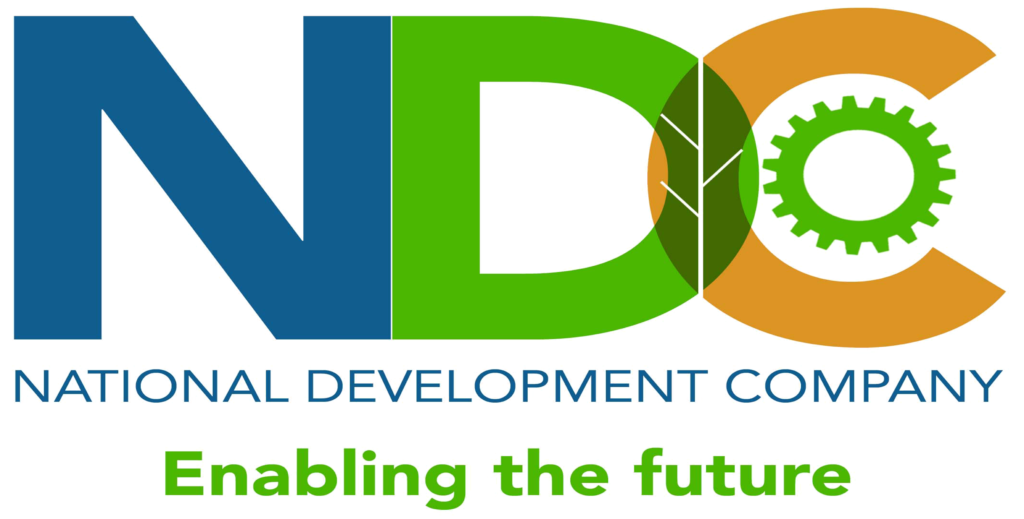 At its core, NDC fosters industry development and energizes local economies. It engages with and invests in enterprises across commercial, industrial, agricultural, and other vital sectors. By providing loans and guarantees, NDC enables the growth and expansion of projects that spur economic growth and serve the public interest.
Where the private sector hesitates, NDC steps in as a steadfast partner – kickstarting progress that benefits all Filipinos. Its strategic investments and partnerships ignite economic gains, lighting the way to a brighter collective future.
"We are helping fill the gaps and helping MSMEs and doing developmental projects, especially innovative ones," Mauricio explains.
Multi-Sector Portfolio Driving Progress on Multiple Fronts
As the government's investment arm, NDC's diverse investments are strategically aligned with crucial national development priorities. From infrastructure projects that enhance connectivity and mobility to renewable energy initiatives that address sustainability concerns, NDC drives progress across key sectors.
By establishing joint ventures and providing financial support to local and foreign investors, NDC actively contributes to industries like infrastructure, technology, energy, and more. Its extensive holdings in agricultural and mineral lands facilitate economic progress and create opportunities for sustainable development.
NDC's commitment to nurturing the start-up ecosystem through initiatives like the Startup Venture Fund (SVF) further demonstrates its dedication to nurturing innovation, driving competitiveness, and empowering businesses, especially MSMEs.
Empowering Communities, Bridging Gaps, and Fostering Inclusive Growth
NDC is equipped with a wide range of powers and functions outlined in its Revised Charter, enabling it to actively drive national economic development and contribute to the well-being of communities. Through its diverse capabilities, the NDC plays a crucial role in the following:
engaging, investing in, or extending loans and guarantees to various enterprises that spur economic growth and serve the public interest
holding public agricultural and mineral lands that exceed the limits set for private corporations, associations, and individuals
acquiring, holding, mortgaging, and alienating personal and real property in the Philippines or elsewhere
making contracts and arrangements for the development, exploitation, and operation of land, mineral holdings, and industrial enterprises
guaranteeing domestic and foreign loans, including for subsidiaries
purchasing bonds issued by duly incorporated companies involved in desirable development projects
entering into contracts, including those without public bidding, with individuals, foreign governments, or entities for the undertaking of diverse development projects
exercising the right of eminent domain when required
investing in projects of the Association of Southeast Asian Nations (ASEAN)
organizing subsidiary companies to undertake activities mentioned in the Revised Charter
holding public lands, including logged-over areas, for NDC projects allocated by the President
Commitment to the Overall Economic Development and Stakeholder Interests
Aligned with its core values of passion, integrity, commitment, excellence, and financial prudence, NDC is deeply committed to fulfilling its vital role in the overall economic development of the Philippines.
The organization advocates excellence, teamwork, and accountability to advance the interests of its stakeholders. By investing in its human capital, NDC recognizes that its people are its most valuable resource.
Through its actions and partnerships, NDC actively contributes to sustainable socio-economic development, creating a positive impact on the lives of Filipinos.
As NDC continues to fulfill its mission, it remains dedicated to serving as a catalyst for progress, enhancing the nation's competitiveness, and creating opportunities for all segments of society.