MoneySense 1st Quarter 2018 Investing Issue
MoneySense 1st Quarter 2018 Investing Issue is chock-full of great information on investing. Marvin Fausto, Fund Expert of COL Financial, Deanno Basas, President & Managing Director of ATR Kim Eng Asset Management, Claro Cordero, Director and Head of Research, Consulting and Valuation Advisory of Jones Lang LaSalle Philippines and Mark So, Founder and Chief Forex Trainer, Forex Club Asia share their insights on equities, fixed income assets, real estate and forex respectively. Registered Financial Planner and owner of Ready to be Rich personal finance portal Fitz Villafuerte explains how Behavorial Economics can help you manage your finances better. Josefino R. Gomez, RFP, shares his picks for top blue-chips stocks to consider when investing in the stock market. Also checkout Value Investing Made Easy: Key Ratios by Atty. Zigfred Diaz, RFP, CSS, REB, REA, AEPP. Learn about how to invest in Art, by Edmund Lao, RFP. Find the best online stock brokers from Excel V. DyQuiangco. Don-don Alfonso Crisostomo, RFP, even guides us on how to be an AirBnBpreneur. And a lot more.
One of the most important investment decisions an entrepreneur could make would be choosing an office and this issue's cover story, titled "The Modern Workplace", by Excel V. DyQuiangco, features Project T Solutions, "a one-stop shop for businesses that provides not only state-of-the art facilities and services but also shared services and co-working spaces for those who want to have a business space without having to build or buy one".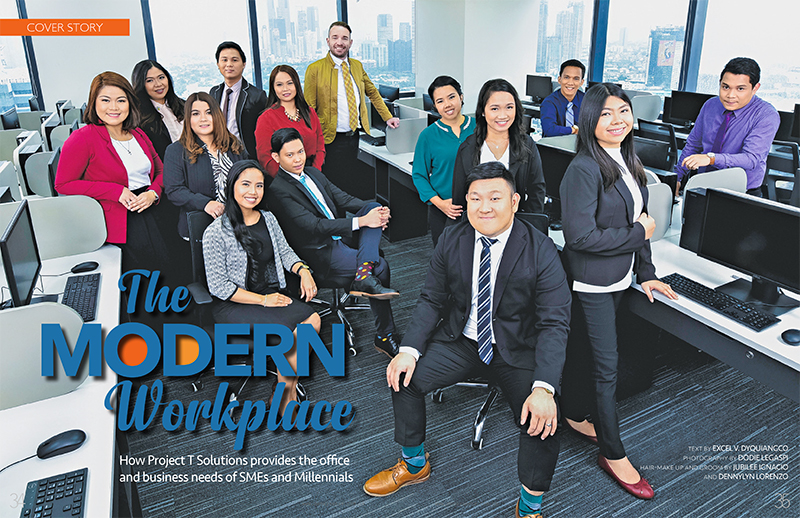 Grab your copy of the latest issue of the country's only personal finance magazine, MoneySense.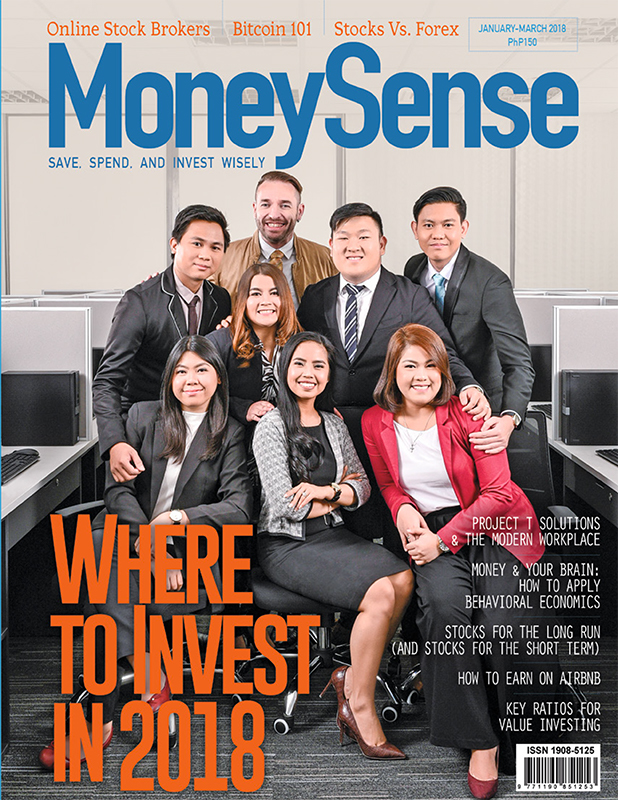 "Investing in yourself is the best thing you can do. Anything that improves your own talents; nobody can tax it or take it away from you. They can run up huge deficits and the dollar can become worth far less. You can have all kinds of things happen. But if you've got talent yourself, and you've maximized your talent, you've got a tremendous asset that can return ten-fold." – Warren Buffet