How to Save Money on Utility Bills
By Ruth Manimtim-Floresca
As utility charges continue to rise, so do many people's consumption due to various reasons. Still, you can avoid paying for more than what you actually use by following the tips shared by these personal finance savvy women:
SAVE ON WATER BILLS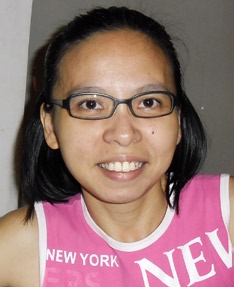 When I first moved to Parañaque, we did not have running water supplied by a utility company. Water was provided by the village tank, and it was doled out on a schedule which entailed having to wait until the wee hours of the morning for your own water tank to fill up. If you were unlucky enough to miss one scheduled water release, you will have to buy from water on wheels (delivery trucks), where the service provider charged you an arm and a leg. Here are some of the tips that I practiced during our "dry spell".
Reuse your wash water. Soapy water from the wash can be used to mop the floors, clean the garage, and soak severely soiled clothes. Instead of simply draining your washing machine after every cycle, save the water in a pail for other uses.
Keep a basin handy. Instead of using the washing machine to rinse our clothes, we used a palanggana for the rinse process. We also used a basin to wash our dishes in, instead of letting the water gush away as you soap and rinse them.
Plan planting. There are some plants that are hardier than others and don't need watering every day. Also, it would be ideal to hose your garden in the early morning or late afternoon, so the agua reaches the roots instead of evaporating in the heat of the sun.
Re-wear your clothes. Denims don't have to be washed after every use. If you haven't been crawling in the dirt, and maybe just wore your jeans after an hour of Mass, you can still wear them to work the next day.
Reuse rice water. This is a chef approved tip: water you use for washing your rice can be used for soupy dishes like Sinigang or Nilaga. Rice water makes your broth come out thicker and therefore, tastier.
SAVE ON ELECTRIC BILLS
Turn off the TV completely when you are not using it. Keeping it on "sleep" or "standby" mode still uses up energy. If you often watch TV late at night, use the TV's timer so it will automatically turn itself off especially if you have the tendency to fall asleep in the middle of a show.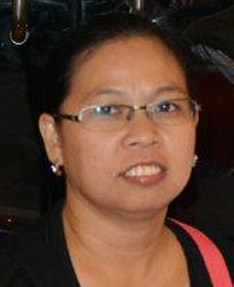 Likewise, don't forget to pull the plugs out of sockets after using electrical appliances. If you have a lot of appliances, use socket strips that have a main switch so you can turn off everything at night or when you leave the house. Don't forget to also pull the plug of the socket strip because current continues to flow as long as something is plugged in.
Keep your house cool by pulling thick curtains or shades over your windows during the day. Use light colored curtains or shades so they won't absorb too much heat. Also, if possible, have your roof and the whole exterior of the house painted white or in light colors.
Before getting anything from the refrigerator, think of all the things you need to get inside and get them in one go to avoid opening and closing the door more often than necessary.
SAVE ON INTERNET BILLS
Consider all possible choices before eventually signing up with an internet service provider. They will all try to compete in giving you the best deals so consider all possible options. Ask for feedback from people in your area on which one offers the best connection and customer service. Next, weigh which deals fit your budget and requirements to avoid unnecessary switching later to another service provider.
I have been faced with the question whether to choose a landline + internet connection or not. Whether it be bundled or not, you will be paying almost similar prices and what would generally vary is the speed so I eventually went with the bundled connection. It's beneficial when my internet connection needs troubleshooting and saves me money on overall telecommunication bills. Too, have a dedicated and secured WiFi connection for the whole family so you can maximize the use of your connection speed.
Those of us who work online need to be connected at all times so having a broadband USB stick is a must when traveling. Paying to use a computer in an internet café can be expensive and, most of the time, the actual units from these stations wouldn't be able to keep up with your requirements. If your USB stick has limited consumable hours, log off when necessary.
SAVE ON PHONE BILLS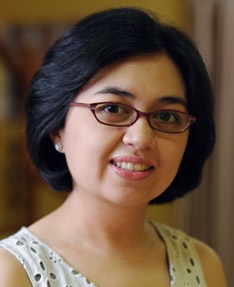 Having lines with two different networks allows me more talk time on my mobile phones, for less. I am subscribed to unlimited call plans for both Globe and Sun so I pay a fixed price to call those networks. My Globe phone also acts as a land line so I can call any Metro Manila number as much as I want for yet another fixed price. The free minutes that come with my plan are devoted solely for calls made to Smart numbers and they're more than enough.
My bill used to be unpredictable and can balloon to ridiculous amounts. Now, I don't get shocked when I open my bill [because] the amount I have to pay is easier to predict and is more consistent. I have had two phones since 2005 and more than efficient usage; it saves me from stress from having to put off calls I can make while on the road. I pay less but am more productive. I also keep an eye out for overseas calls promos so I don't have to spend so much in keeping in touch with friends based abroad.