How the Covid-19 pandemic affected Philippine firms
The Covid-19 pandemic and the quarantine measures in response to it have badly impacted micro, small and medium enterprises (MSMEs), a World Bank survey of 74,031 firms across the Philippines showed.
Based on the online survey carried out July 7-14 this year, 40% of firms temporarily suspended their operations, while about 15% of firms reported they had closed permanently.
Sales revenue of the firms slumped despite the easing of community quarantine restrictions in June. Reported sales revenue declined by 64% on average between April and July 2020.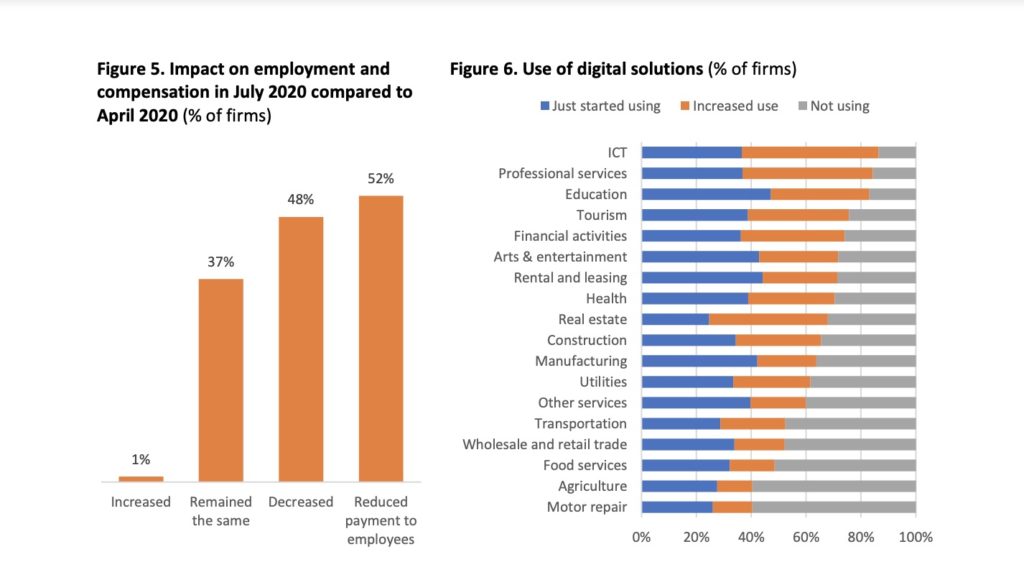 The negative impact on employment was also extensive, with 1 out of 2 firms reported having reduced payments to employments. Nearly half (48%) of the firms said they reduced the number of employees, 1% reported new employment, while the rest maintained the level of employment.
Almost two thirds of firms turned to digital solutions for sales, marketing, and payment methods to adapt to the new normal. A sizable share of firms also invested in digital solutions (23%) or repackaged their product mix (40%).
Firms said the most useful forms of government support were those that would improve their liquidity, such as cash transfers, subsidized interest rates, deferral of loan, rent or utility payments, and tax exemptions or reductions.