From Tourist Guide to Tour Operator
By Pie Cuevas Pusing as-told-to Ruth Manimtim-Floresca
I graduated with a Tourism degree and worked in a Hotel Transportation desk for two years before spending seven years with a Tours and Transport services company. In those seven years, my duties included being a tour coordinator, reservations staff, and dispatcher. At the time, jobs require workers who multi-task and found myself adjusting easily. I ended up being a company tour guide later on and, through effort and skills, then promoted to being Officer in Charge which required me to invest more time, more work, and more patience in my job.
After nine years of proving myself, I was invited by a partner to establish our own transportation company. The business lasted for four years but the profits were not enough for our necessities. So I finally decided to put up my own.
Going for it
Putting up a business was a high risk for me that time. I did not have enough capital and my husband and I had to see to the needs of our five children and their education. But I went through with my plans through the urging of my clients and colleagues.
After filling up about nine trade names and getting denied by the Department of Trade and Industry (DTI), I finally secured a business name. It was 8008 Tours and Transport which was derived from my husband's birthday, August 08.
I borrowed money from friends abroad and the amounts were not really big but I still can't thank them enough for their intentions to help and the trust they gave. It was hard to divide the P8,000 from a friend in Germany and another P5,000 from a friend in Australia. I used the funds to rent table space in a travel agency in Mabini Street and bought a telephone line. Phone lines were very costly at the time but I had to apply for one or else, I can't run the business without it. After all those expenses, I still needed a revolving fund for operations and house necessities, so I sought the help of a lending company.
Building a fleet
I had a cousin who had two units of Mitsubishi L300s. He gave them to me for a minimal interest and I was able to pay him back within 18 months. There were also car owners who entrusted their units to me and which I included in my fleet of operations. I rented their vehicles on a monthly basis and most of them even wanted to sell their cars to me on an installment basis. Those were wonderful gifts from heaven. I acquired transportation even if they were used or second hand.
My husband, who knows how to troubleshoot vehicle problems, has done very well in maintaining our fleet and I believe that's one of the main reasons why the business grew. My sister became my secretary while my brother and a cousin became two of our drivers. My clients also kept on referring other clients because we were able to offer them excellent and honest service; clean and dependable units; and honest and industrious drivers.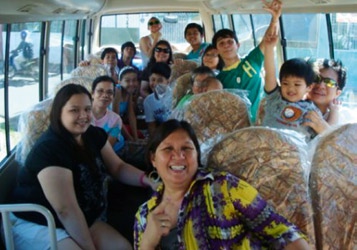 Overcoming trials
By the grace of God, I acquired 24 cars and vans in eight years. These covered the services a top American computer company needed. Since my assets swelled, it also automatically meant I needed new drivers. It was then I encountered the challenges of picking and adjusting to their attitudes, learning their weaknesses, and trying to meet their demands. A time came when I even had to meet them on higher and legal grounds but I don't believe I am a bad employer because I surpassed those in a fair and legal manner. Then there's also the challenge of facing clients' bad debts.
The transportation business is not easy whether it's about dealing with one's employees and clients and seeing to the fleet's parts and maintenance. The heaviest burdens are accidents and damages. We have our share of those and we had no choice but to analyze and accept what happened, reprimand the culprits, and have the units repaired. I am just thankful that none of my drivers have gotten hurt so far.
Still, the Lord replenishes. God has been very kind to me. Those problems are minimal and I don't think I have the right to call them trials. Of course there are low times and lean seasons like that time of the SARS epidemic when there were no tourists and I had to find new ways to earn a living.
When someone rented my van for four days for a product launching event in Baguio City, I found out they were also looking for a catering service that will feed around 185 people for three meals. Without second thoughts, I accepted the project and earned money to tide me through office and house expenses for the next few weeks.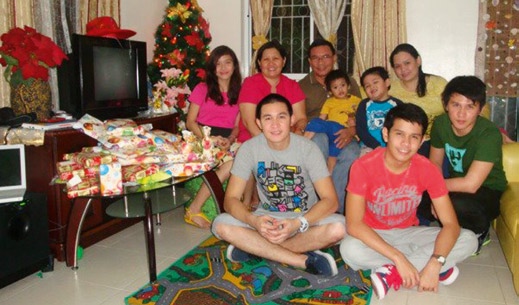 Shifting paradigms
My company is already 11 years old and it is still growing. The American Company terminated our contract in 2010 due to financial reasons and, although I no longer have what they were giving me, it gave me a new perspective. My garage was filled with 24 cars that were not running so I sold almost 70 percent of them and retained the newer ones. I moreover decided to purchase one second hand Mitsubihi Rosa and two, brand new, Toyota Coasters.
I knew I needed to go back and focus on the tourism industry 100 percent. Armed with my good reputation in transportation, it was not difficult for me to re-introduce my bigger fleets. Now, I serve mostly top travel agents and five star hotels.
My company, 8008 Tours and Transport Services, is now on its third year being a member of the Philippine Tour Operators Association (PHILTOA). We also acquired endorsements from the Department of Tourism (DoT) and the Land Transportation Franchising and Regulatory Board (LTFRB). I was eventually issued a franchise to operate as a Tourist transport service and, as a PHILTOA member; I now enjoy the privilege of selling not only my services but also the Philippines as a tourist destination.
My family and I have started to do a lot of traveling. My husband and I savor new restaurants and experience new things with our children. I spent more than half my life working and aiming higher than expected so I do look forward to giving myself some lean time, taking care of my health, and having the glory of rest. Ultimately, I don't claim to be an effective or superb businesswoman. I just stay true to myself and try to remain happy and thankful for all of God's graces.
MY MONEY LESSONS
Pie's Advice to Budding Entrepreneurs
Pie Pusing shares that those given a chance to become businessmen should remember the following :
Love your work. Despite the hardships, you will wake up every morning with unending adrenalin, ready to face each day.
Work for someone. You need an inspiration to do things so offer your work to somebody like your children, parents, friends, and believers.
Treasure achievements. These are not always assets, properties, or wealth but also praise and recognition from clients, passengers, and colleagues.
Identify your priorities. Business as usual is common language but make sure you are more mindful not of the money you invested in your company but of your life and your family.
Be considerate and thankful. Think of other people's needs and be grateful even for the smallest favors you got, earned, and achieved.