DELIVERING CONTENT AND DIGITAL SOLUTIONS By Danda Buhain as told to Excel V. Dyquiangco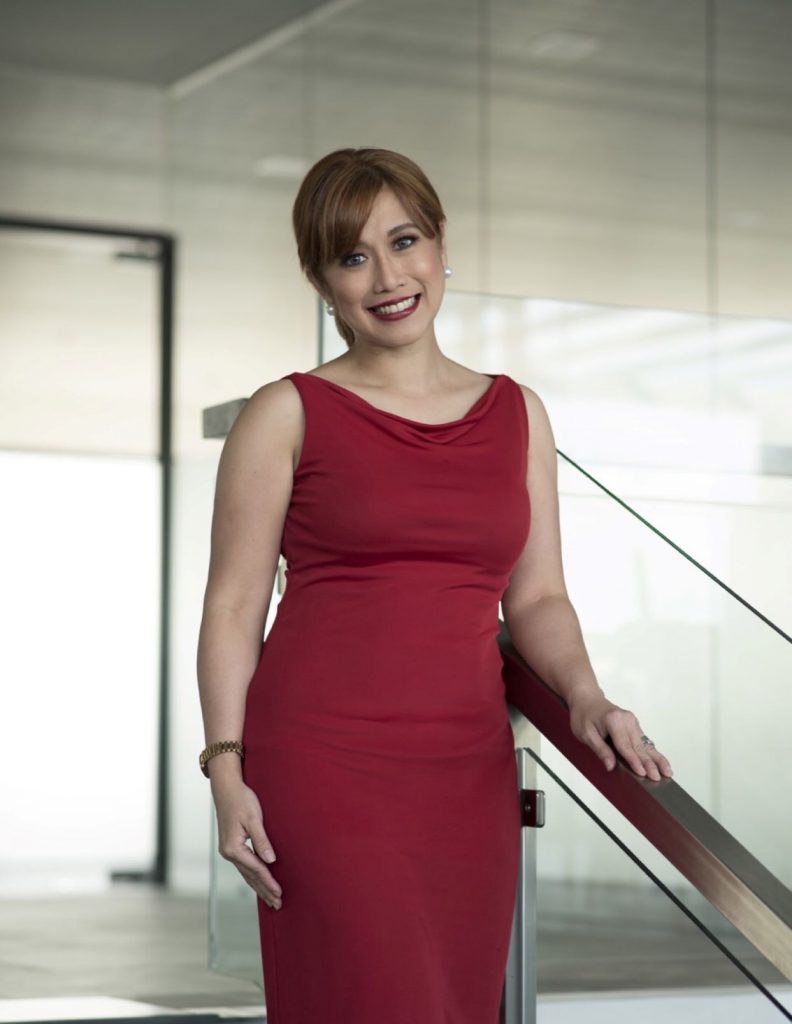 Growing up, we have been exposed and prepared to handle our business, Rex Bookstore. We have been taught about the value of REX not just to the industry but to our family and personal lives as well – that we should be able to give back eventually to the company. At an early age, we were sent to our retail stores and were assigned with different tasks which gave us more hands-on experience on the ins and outs of the business.
So after graduating from Assumption College with a degree in Mass Communications, Major in Advertising and Public Relations, in 1998, I started handling the recruitment of authors, because in our line of business, our authors are our partners. Without them we wouldn't be in this business. The authors are our main source of content. This means if we don't have content we don't have anything to offer. We won't be able to make an impact in this world. We value them so much and my grandfather saw the need for a family member to look after the welfare of our human assets.
After that, I led our basic education group – from author recruitment to development of materials. Eventually, this business expanded to higher education (Tertiary and Law). Due to continuous exposures to organizations and best minds of the industry, to educators, and various architects of knowledge and content providers, I eventually became in charge of all our business units for our different learning solutions. Aside from these, I also became the Managing Director of REX Book Store International and the professional development arm, REAP or Resource for Educators and Academic Professionals whose main thrust is to uplift the quality of teachers, school leaders and schools so they can improve the way they educate the learners.
Dealing with the Fast Evolution of Education
Of course there were challenges along the way. There really isn't a course to prepare you for the educational publishing industry. The competition has always been a challenge, along with being able to lead, and consistently honing knowledge and skills. Eventually I fell in love with the work that I do. It was no longer just a job but a mission and a reason for being because our output plays a huge role in nurturing Whole learners.
One key challenge, though, has always been the fast changing evolution of education. Our customers have different demands and motivations so we have to keep our products responsive to their needs and their buying capacity. The competition gets tougher as even non-publishers are now entering the game. The generation differences in the organization are also a challenge like most companies. It's finding that sweet spot where everyone can collaborate in order to achieve your aspiration and business target.
Considering that all kinds of information seem to be online nowadays, we strive to be relevant. We don't just see ourselves as a textbook provider but we are a content and learning solutions provider. We create ways for content to reach learners in whatever medium they are using as we always want to be responsive to our customers' needs. We have a dedicated group, REX Digital, which helps us in delivering these solutions. We have solutions for both teachers and students. We are a one stop shop for learning solutions for every learner.
And so, having the experience to move around the knowledge group provided me a lot of knowledge skills and experience in managing the organization. Networking with educators and attending conferences really helped a lot in familiarizing myself with the industry and most of all Education.
Creating an Impact
Since I entered Rex Bookstore, I have experienced so many fond memories. Roadblocks seem to be one of them because being the one-in-charge of the biggest and most challenging unit of the company, there is a need for me to be always on top of my game, not resting on my laurels because if I do so, we might wake up one morning losing all the things that my grandparents and the second generation have put together. The learnings that brought me to this state of maturity have rewarded me with so much fulfillment in my 20 years of serving the company.
The fulfilment working at Rex Bookstore is a very humbling experience. There are many low moments that taught me life's lessons that served as my building blocks to continuously strive to work hard to give REX and our reason for being the service that they deserve. On the other hand, the reward of being able to create an impact is considered my highest moments – a feeling that even money cannot buy.
In this industry, I have learned to be resilient, being one of the core values of the family and the organization that drives us to never give up and keep facing the challenges we are presented with. All this is for us to achieve our one goal of nurturing Filipino learners.
You only live once and I want to make my mark. I want to be remembered as someone who worked so hard to make a change in this world. This is a serious job and we commit together with the 900 employees of REX to make it happen.
Sidebar Article
REX Bookstore Managing Director Danda Buhain shares some pointers for those who want to follow her path – and stay there.
Be flexible. Being part of this business is like being in a ship where you get to be everything. One day you're an educator, the next day you are an entrepreneur. The following day you are both but that's how this is supposed to be – the ability to make sense of the real objective of the company.
Be disciplined. Governing a company is like handing a university. "We want everyone to be disciplined, skilled, and armed with right tools so that they will be ready to create their own opportunities and achieve their dreams," she says.
Be an inspiration. "We always want to make sure we have imparted something that will make our associates whole both professionally and personally," she says.