Back-to-Back: Aboitiz makes it to Forbes' World's Best Employer list for the second year running
For two consecutive years now, Aboitiz Equity Ventures (AEV), the holding company of the Aboitiz Group, has been on Forbes' list of World's Best Employers.
As the Aboitiz Group goes on its journey towards becoming the Philippines' first Techglomerate, its success continues to be powered by its people. Its unique and strong culture has long been fostered and anchored on its core values of integrity, responsibility, teamwork, and innovation. Moving towards its Great Transformation, these values are complemented by a reinvigorated entrepreneurial mindset, resilience, and agility.
"This distinguished acknowledgment means a great deal to all of us as it validates and confirms our commitment to each other as One Aboitiz. It reminds us that we are advancing business and communities from the inside out, by ensuring that we look out for each other and do exceptional work together with a shared sense of purpose, a tremendous amount of synergy, and a whole lot of fun," said Aboitiz Group President and CEO Sabin Aboitiz.
"With our supercharged core values and transformed behaviors setting us up for our great Techglomerate future, I am simply overwhelmed with excitement at how much more we can achieve and how much more potential, skill, and talent will be unlocked in each and every one of us in the coming years," Aboitiz added.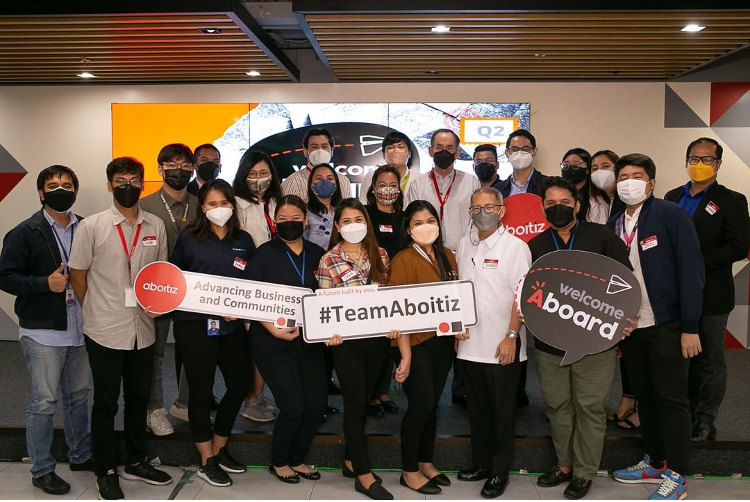 The report by the American business magazine was done in partnership with market research company Statista. According to Forbes, for the report, Statista surveyed over 150,000 workers of multinational companies across 57 countries to determine which excelled in corporate impact and image, talent development, gender equality, and social responsibility. Eight hundred of the highest-scoring companies worldwide made the list, with AEV ranked at 740.
This recognition appreciates how AEV has not only adapted, but thrived amidst the workplace transformation brought about by the Covid-19 pandemic. The hybrid work set-up instituted by the Group as a response to the challenges of the pandemic simultaneously embraces technology to bridge the gap of physical distance among team members, while strengthening the practice of the core values that allow them to continuously deliver excellent results.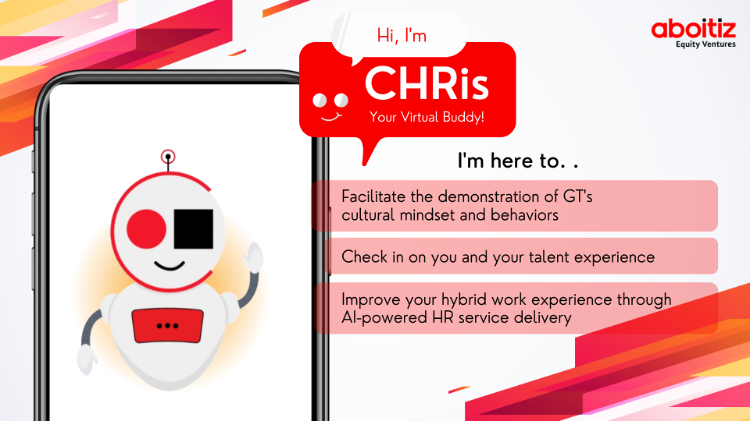 Throughout the year, AEV places continual improvements in the work landscape, covering team members' work arrangements, learning and development, benefits, career advancement and mobility, health and wellness, engagement, systems, and other relevant areas. Some notable projects include the onboarding of an employee assistance program for mental health and the launch of CHRis, an internal, fully-functioning bot that helps the HR team provide a better talent and hybrid work experience through its AI-powered HR service delivery.
Furthermore, to ensure that Aboitiz people are well-rounded individuals beyond their work commitments, AEV's #BetterUs program commits to holistic development of team members, raising awareness, and promoting and providing access to mental health and well-being care. This is done through learning sessions, and engagement activities and extends all the way to medical coverage.
Aboitiz also commits itself to championing diversity, equity, and inclusion with women representation at 42% across the group by the end of 2021. It takes a step further by becoming a strong ally of the LGBTQIA+ community, as AEV provides regular team members with the option of listing LGBTQIA+ common-law partners as eligible employee dependents entitled to current medical and health benefits.
A resilient workforce and agile systems in place are indispensable components in the execution of the Aboitiz Group's strategies. Thus, they continue to invest in resources that meet their team members' constantly evolving needs and deliver an engaging talent experience through relevant programs and seamless end-to-end HR service deliveries. All in all, the Aboitiz Group stays well-equipped to keep cultivating its environment of productivity, diversity and innovation – a great conduit for the Great Transformation.