Aboitiz Foundation, Go Negosyo welcome 60 'Madigiskarteng Kabataang Agripreneurs'
Believing in the power of the youth, Aboitiz Foundation, Inc. (AFI), the corporate social responsibility arm of the Aboitiz Group and Go Negosyo, an institution that brings together all key stakeholders and enablers to generate competitive Filipino entrepreneurs, welcomed 60 'madigiskarteng kabataang agripreneur' in an online event last October 3, 2022.
The program aims to support, engage, and encourage the youth to be involved and participate in the agriculture sector. It is also an avenue to make agriculture an exciting and innovative industry with the right support capacity building and entrepreneurship, technologies, and skills necessary to enable one to function as an effective young leader and agripreneur.
The 60 young agripreneurs were chosen from a pool of 117 applicants who underwent a rigid screening process which included one-on-one interviews in order to check their interest in building and improving their agribusiness and organizational skills.
The participants will undergo six months of training that will cover a total of 12 modules which will include training on Entrepreneurial Mind-setting and Values Formation, Business Model Canvas, Marketing 101 and Digitalization, Agri Product Development, Farm Operations Management, AgriSupply and Value Chain, Basic Accounting and Bookkeeping and Business Plan Development, to name a few.
"We hope that this program will greatly help your businesses to recover from the impact of the pandemic and disasters. We believe that investing in the youth is  investing in the future. May this also be a way for you to easily adapt to modern agricultural technology," said AFI President and COO Maribeth L. Marasigan.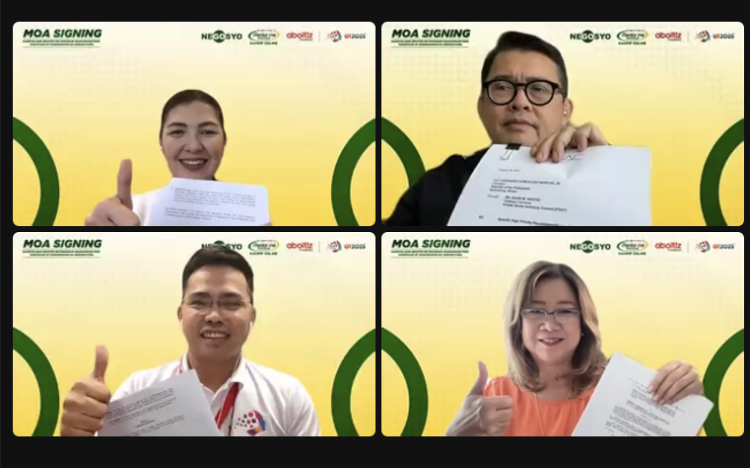 Addressing the kabataan agripreneurs online, Go Negosyo Founder Joey Concepcion shared that mentorship, money, and market are the three most important factors in helping MSMEs scale up this program.
"The whole private sector effort can really make a difference and I'm glad that Aboitiz Group is part of it and I know you're in the agriculture sector as well. So we hope that your business model can be shared, especially with the stakeholders to help scale up their businesses," Concepcion added.
The program also invited industry practitioners to serve as mentors to provide guidance and assistance to equip the youth with the right entrepreneurial mindset, practical knowledge, modern ways in agriculture and agribusiness, and strategies that will help them expand and improve their agribusiness and at the same time help their communities.
'Byaheng Digiskarte' is a flagship project of the Enterprise Development Program of AFI designed to help in the recovery and growth of MSMEs and cooperatives that were heavily affected during the pandemic. Since its launch in April 2021, the program has partnered with several stakeholders including national government agencies, non-profit organizations, financial institutions and other e-commerce and digital platforms.