Autodesk Brings Autodesk Solutions Day to Philippines to Advance Design & Engineering Industry
3D Design Tech to Catalyze Industry Competitiveness and ASEAN Integration Readiness for Local Manufacturers
Autodesk Philippines recently hosted one of its most grandeur industry conferences 'Autodesk Solutions Day' in Manila. During the daylong event, the global technology company showcased its 3D design solutions for the various industries it covers (architecture, engineering and construction (AEC) and manufacturing). The conference acted as a knowledge sharing platform to enable local practitioners maximize their existing tools to boost their respective businesses, and ultimately, the industry as a whole.
In the manufacturing track, Autodesk shared how 3D design solutions – through Digital Prototyping – can effectively complement the steadily growing manufacturing industry in the Philippines. It also shared insights about addressing some of the challenges faced by local industry players today, and how it can aid them in the upcoming 2015 ASEAN Economic Integration.
Sharing about the event, Autodesk Philippines Country Manager Teddy D. Tiu expressed that this event is a testament to Autodesk's dedication to the Philippines market. He hoped that by inviting industry and technology experts and providing local practitioners the much needed technology and industry insights and trends, they find the information vital and useful as they do their businesses.
The State of Philippines Manufacturing
Discussing about the local manufacturing landscape Teddy shared that there has been a long debate on whether the manufacturing industry is waning or recovering. But looking at the way things are progressing he was confident that given the right set of tools, efficient workflows the local players would be more successful and competitive locally and abroad.
Statistics seem to agree with this statement. In a report by Oxford Economics and Deloitte, the Philippines posted an average growth of 7.9 percent from 2009 to 2013 and projected a growth of 5.5 per year from 2013 to 2033. This will bring them at the forefront of the economic drivers – even overtaking the business process outsourcing (BPO) industry. On top of this, the Philippine government has also allotted PHP2.3 billion pesos to fuel a program that will help accelerate the development of the manufacturing industry.
The Value of Digital Prototyping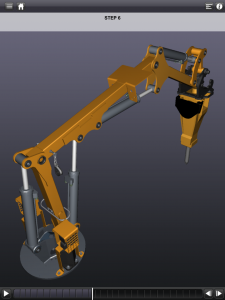 While elaborating the importance of Digital Prototyping, Chris Lee, Autodesk Industry Manager for Manufacturing in ASEAN shared that, Digital Prototyping is revolutionizing the way manufacturers do their business, allowing them to visualize and effectively simulate before the product is actually manufactured. According to him, through Autodesk digital prototyping concept, it has bridged the gap between design, simulation, manufacturing, visualization, making it not only the most compelling component of the technology, but also empowering practitioners with a more efficient and productive workflow.
Lee highlighted that, in The Philippines, one of the biggest challenges faced by local manufacturing players is the high cost of electricity. With all the time and cost savings that one can achieve from implementing Digital Prototyping, one can easily and effectively address the cost of power in the country, thereby providing them with a relatively more level playing field to compete in the global market.
Empowering PHL Manufacturers
Lee says that the success of a manufacturing business goes beyond the aesthetics and value of its end product. According to him, an efficient and collaborative workflow is equally vital in its success and level of competitiveness in the market. Moreover, the capability of technology to offset some of the existing and relatively non-malleable industry variables such as cost of electricity is more than enough leverage for Filipinos to compete better in the global market.
The rise of small and medium enterprises also provides a stronger outlook for the Philippine manufacturing industry. While Teddy Tiu stressed that the massive impact small and medium enterprises have on the economy cannot be denied. According to him, the smaller manufacturing players can leverage on the growing popularity and accessibility of 3D printing. Industry trends suggest that aside from mass production, there is an increasing significance on the value of individualism and personalization of items.
Agreeing to this trend, Lee shared that this is where small and medium enterprises can prosper. He emphasized that Autodesk plays a critical role in democratizing 3D software allowing everyone to be able to do 3D printing. Autodesk offers free consumer applications to enable anyone – even those with no previous technical training – to start developing and designing their own items or products, which they can easily print via a 3D printer.
Becoming Internationally Prepared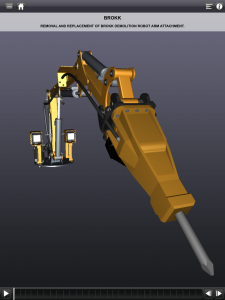 Lee also shared that technology has a significant role in preparing industry players across the region in the projected ASEAN Economic Integration in 2015. He explained that, while there still seems a lot of ground to cover – especially in the socio-economic sphere, we cannot deny the value of technology in creating a standardized and singular production base within the region. According to him, if everybody's production processes and collaborative capabilities are aligned, we may as well be one step forward towards the integration. Filipinos already have the skills, creativity and ingenuity. Leveraging on technology will definitely help them take massive leaps towards international recognition and competitiveness.
Autodesk 2015 Manufacturing Design Suite
To help local manufacturers adapt Digital Prototyping in their respective workflows, Autodesk has unveiled the new Digital Prototyping software solutions that will deliver affordable access to complete Autodesk portfolio of solutions. The 2015 Autodesk Manufacturing design suites are comprised of Autodesk Product Design Suite (PrDS), Autodesk Factory Design Suite (FDS), data management offerings and a comprehensive Simulation and software portfolio.
New in the 2015 version of Product Design Suite 2015 are free form and direct edit modeling with enhanced Sketch features. These features will provide an alternate modeling approach with Inventor to quickly explore and create freeform shaped models, allowing users to parametrically modify imported solid models or native files, and sketches can be shaped faster and more easily with the new constraint tools and settings.
Autodesk Factory Design Suite 2015 provides factory customers with access to interoperable, layout-specific workflows, cloud-based factory asset resources and powerful visualization and analysis tools that help increase design accuracy, efficiency and communication.
The Autodesk Simulation family of products includes 2015 versions of Autodesk Simulation Mechanical, Autodesk Simulation CFD and Autodesk Simulation Moldflow and Autodesk Simulation Composites serves as a comprehensive set of simulation software tools that are highly interoperable and integrate into each phase of the product development process.