Victory Liner: A Transport Icon in the Millennial Era
As Philippine bus giant Victory Liner Inc. (VLI) enters its 75th year of operations this year, it remains a family business – and a form of public service.
Second generation family member Johnny T. Hernandez, President and General Manager of Victory Liner, Inc. (VLI), remembers some advice from the original owner, his father Jose Hernandez: "Take care of the provinces where your routes pass. They are the source of our income; therefore, give back to them."
When Mount Pinatubo erupted in the early '90s, every rainy season that followed caused lahar to come alive again, blocking roadways in and going to Zambales. Yet, during that challenging decade, Victory Liner continued to ferry its passengers, disembarking them right in front of areas inundated by lahar flows so they could walk to the other side where more Victory Liner buses awaited to help passengers resume their journey.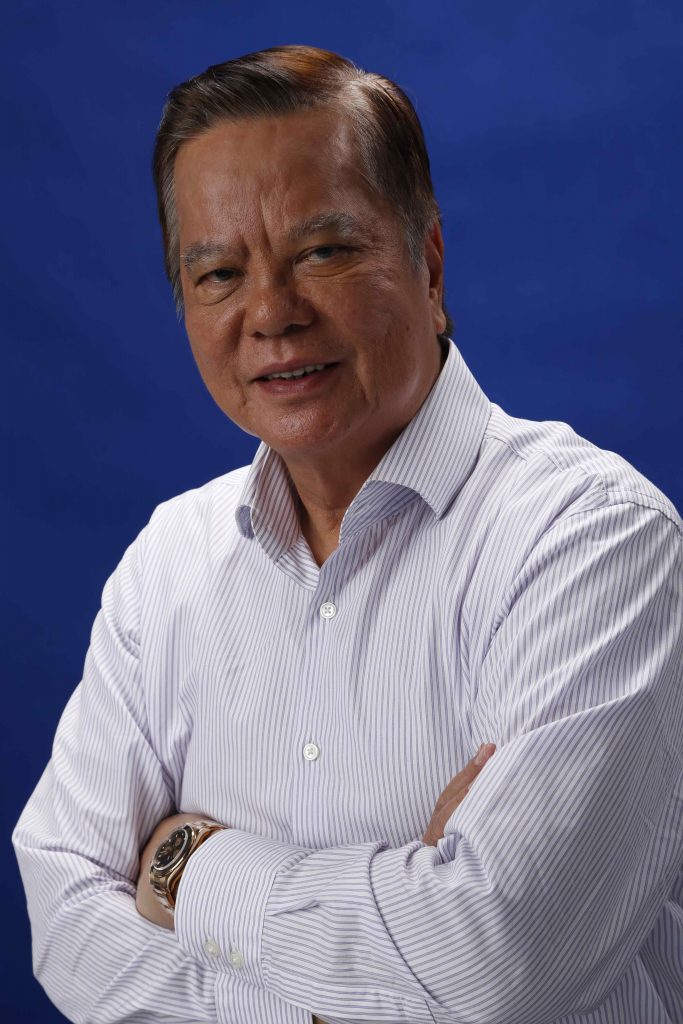 Several decades later, this same commitment to service passengers remains.
Continuous innovation
So much has changed in the mass transport sector since the elder Hernandez inadvertently built the first prototype of a Victory Liner bus from World War II scraps. What was intended as a truck for hauling away goods and produce ended up providing people with reliable transportation.
Today, getting to one's destination is just one among many considerations for bus travel, and for a heritage brand like Victory Liner, the challenge is to keep its finger on the pulse of the new breed of travelers.
Thankfully, the first-generation owners instilled a passion for innovation among family members and employees: "Be first, be ahead." Thus, instead of being a hulking, dormant organization, Victory Liner has remained an industry original.
"We were the first to offer in the Philippine market the air-conditioned buses, the betamax video program inside the bus, and the first front-engine buses," Hernandez says.
From its very first route plying Divisoria in Manila to Olongapo and back, VLI currently deploys more than 900 buses daily, servicing many major routes across Northern and Central Luzon, and in Metro Manila. The company recently added bus services from Tuguegarao to Mariveles and Tuguegarao to Clark where a modern airport operates.
"Travelers now have more global awareness. They know trends in travel and their needs and wants are now elevated. Many have travelled to Japan, Singapore, Dubai, etc. All these countries have complex and very organized transport and bus systems. It is because of this that we have observed that our customers are more demanding. They want on-time departure versus the old system of pila-jeepney, where buses are dispatched when the bus is full," he adds.
Air travel-inspired, modernized bus service
According to Hernandez, passengers today prefer buses that remind them of airliners or their travels abroad. Identifying intersections between air and bus travels, VLI, as far back as 2007, introduced a deluxe class in Baguio and Cagayan Valley, predating today's point-to-point (P2P) bus system. It conveniently shuttled passengers straight to their destinations without stopovers which meant safer, more efficient rides aboard new air-conditioned units that featured a water closet, and wider aisles with fewer seats offering extra legroom. Another air travel-inspired Victory Liner innovation was the addition of bus stewardesses for first-class buses to Baguio. The smartly-dressed onboard attendants serve free snacks on board, provide passengers with free newspapers, and courteously assist them throughout the bus ride.
Emerging technologies that continue to shape people's realities, including the way they travel, is another factor that VLI has taken into consideration. "Customers plan ahead now and want digitization in things. They want advanced booking through apps and online payment methods," shares Hernandez.
To address this, VLI's reservation and ticketing systems were made to be accessible online via its revamped website. Customers can also engage in cashless transactions with the Victory Liner premiere VISA card. Commuters headed to Clark airport from Dagupan and Olongapo can book a Victory Liner ride via the Bus Marketplace feature in a popular ride-share mobile application, too.
For added safety, all Victory Liner buses are now equipped with CCTV cameras and a speed limiter. It was also the first company to have the most number of air-conditioned buses with free Wi-Fi installed, through a partnership with a local internet provider, allowing passengers to stay online throughout their trip. Deluxe and first-class passengers are also provided mobile phone charging ports on their seats, and enjoy individual media on-demand monitors.
Caring for Passengers
Beyond transporting people and goods efficiently in buses that stay in good running condition, VLI believes in adding value to the lives of their loyal passengers.
"We are happy when we hear of stories where VLI was instrumental in growing this man's backyard business in the province… how one's child travelled to and from Baguio once a week from Metro Manila to finish his college degree," Hernandez recounts. "Most beautiful is how love stories started when they met in a VLI bus. There was even a couple who got married inside our bus to commemorate the special occasion of meeting each other inside a bus."
And as an industry icon in the digital era, VLI holds that certain values should never go out of style: "We want to be known by loyal customers and millennials as the bus company that advocates responsible tourism. The transport business is not all about making money. Victory Liner is an enabler of transformation or a steward for people to do what they want to do: see their loved ones, mobility for trading, a lever for growth in the provinces."
Thus, driven by a passion to be a transport company that cares for society, Victory Liner enters its 75th year with the belief that the customer journey is tied up with tourism that advances culture preservation and mindful travel.
From VLI: Whatever your reasons for traveling, choose to be a #VictoryViajero and join our network of responsible commuters. Trips that enrich lives and communities are journeys worth repeating, so visit us today at www.victoryliner.com.