REX Showcases Latest Learning Solutions at EduTECH Philippines 2019
MANILA — EduTECH Philippines is a gathering of the tech sector´s leading solutions providers whose works are geared toward advancing the field of education through innovative applications of technology. The event was held at SMX Convention Center, Mall of Asia last February 20 and 21, 2019. In the recently concluded conference, REX Book Store has once again proven that it is ahead of the curve when it comes to progressive and holistic learning solutions designed for 21st century learning.
With over 5,500 attendees the conference´s theme of ¨21st Century Quality Education for all in the Philippines¨ was a resounding success for participants and exhibitors alike. Keynote speakers Fr. Benigno Beltran, SVD of Sandiwaan Center for Learning initiated the conference´s lineup with his presentation entitled ¨Design Thinking in education.¨ Mike Gilmour of GEMS World Academy, Singapore inspired the audience with his experience and thoughts on ¨Leadership-Influencing Organisational Excellence through 21st Century Skills.¨ William Sanchez, representing Saxion University of Applied Sciences from the Netherlands, gave insights with his keynote on ¨Get ready for a smart world: The connected teacher & 21st century learning.¨ The tech innovations showcased at the conference were oriented towards helping shape the future of learning, and REX´s exhibition featured its latest learning solutions designed for the Whole Child.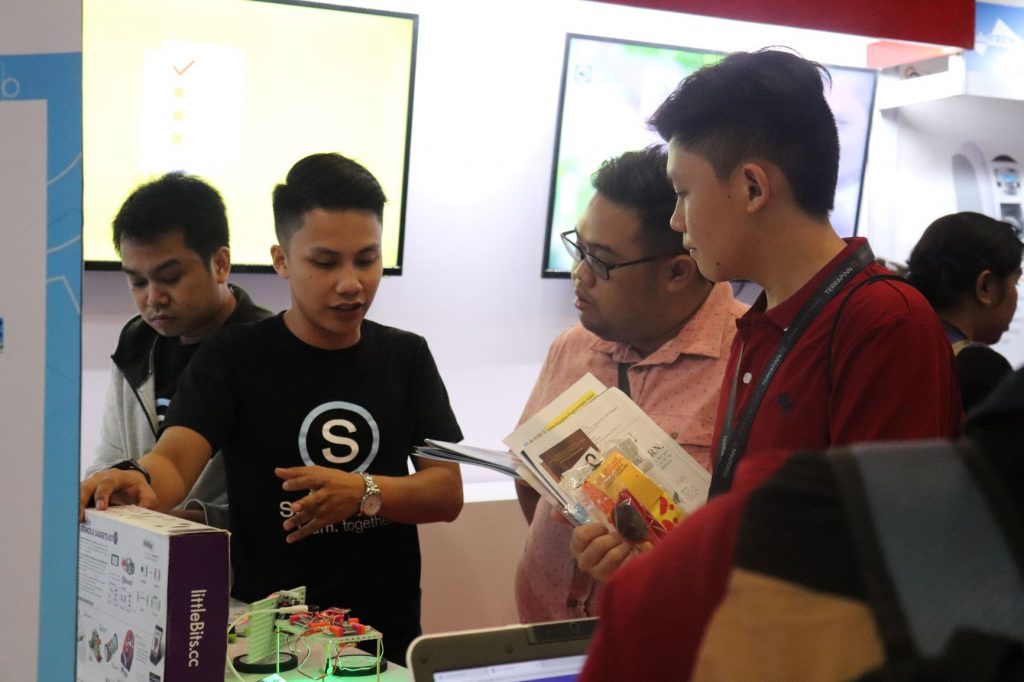 The REX booth featured Quidbots, electronic building blocks that are modular, magnetic, color-coded, and reusable. The building kit inspires students to innovate, invent, and create solutions based on a program aligned with K-12. With the kit, students can learn how to make simple machines and applications like alarm systems, switches, and simple tools. The booth also featured Schoology, a learning management system that serves as a platform for connecting students, parents, and educators all in a single, cohesive, and easy-to-use digital learning environment. Another learning solution featured is TestPro, a digital exam builder tool that helps educators created their own customized exams for Basic Education students. A new coding programme was also introduced, with curious students and participants spiritedly asking questions about Scottie Go, a tile-based learning app that helps young learners become familiar with the basic concepts of programming and acquire skills as they navigate through a space travel themed adventure game.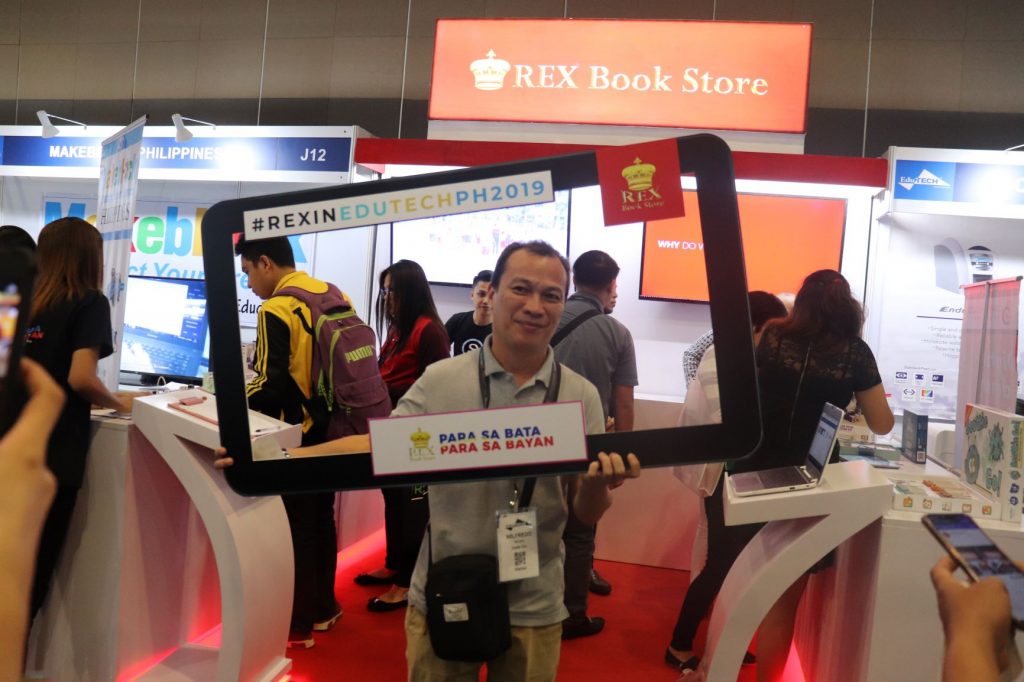 The idea behind REX´s booth this year was how technology has helped transform the field of education into something more oriented towards how young learners must be able to creatively solve and adapt to problems and innovate with their own solutions. With the help of products that foster critical thinking and problem solving skills, REX hopes that students will be able to form and come up with their own inventions, prototypes that will solve everyday problems, letting them think outside the box and become ready for the challenges that lay ahead in the future.