Never Take Me For Granted
"Never take me for granted", my wife told me 23 years ago when we started going steady. Five simple words. Boom. It stuck. And I have never forgotten those simple words. "Call, if you're coming home late. Call, if you're on your way home so I don't worry. Don't keep me waiting. Focus on me when we're having a conversation. Never forget our anniversaries (oh, and we're celebrating our 19th wedding anniversary this July) and birthdays. Be sensitive. Be perceptive. Love me. Love me always."
Lest I be misunderstood, this column is not about Marriage 101. But these words could very well be what your customer, your client, your supplier, or your employees could be saying to you. Reminding you. The late advertising legend David Ogilvy once said: "The consumer is not a moron; she is your housewife."
I remember seeing a television commercial years ago for a telecommunications brand. It was a tech savvy senior citizen, chatting on the Web with her apo, admonishing him: "Tinatawagan mo lang ako kung may kailangan ka…"
Let's be honest – we're all guilty of taking our customers for granted, at one time or another. What we don't realize is that each time we take them for granted, we slowly erode the very foundation of a healthy relationship – TRUST. When we lose that, we don't earn our keep. Let's cite a number of take-for-granted examples:
SALES SHORT FALLS.

Like it's towards the end of the monthly sales cycle and you're desperately trying to hit your monthly sales target. And you decided to call up your client, painting him a scenario about an impending price increase, and that perhaps he should place an order before the month ends. But there's really no price increase in the foreseeable future. It's a devious sales tactic that you just decided to employ to get the order. "Hmmmph…. tinatawagan mo lang ako kung may kailangan ka…"

DELAYED DELIVERIES.

Logistics and operations say it's going to be delayed. You knew your client was bound to call wondering about the status of your deliveries. You let your mobile phone ring. Conveniently, you don't answer and simply send him an SMS saying you're still in a meeting and will call him back. But you never do.

OUT OF COVERAGE AREA.

You're just engaged in idle chatter. The phone rings. You recognize the caller from the Caller I.D. application of your phone. And you let it ring for maybe 5, 8, 12 times, or endlessly, until it stops ringing.

MULTI -TASKING.

Or what about the time you were in a meeting with your client, and all throughout the meeting, you were busy answering your text messages instead of focusing on your client.

DELIVER NOW, PAY WHEN ABLE.

What about this one…you demand and you put pressure on your supplier to deliver on time. A minute too late and you raise your voice, expressing your disappointment and dissatisfaction with his performance. But when it came to processing his payment, you take your time, avoid his calls, even negotiate for a discount so that he gets paid. (Quite frankly, I know a lot of clients who practice this as if it's their right and privilege.)
Years ago, I headed the account management group that serviced one of the leading FMCGs in the country. Every morning, the brand manager would call me and follow up on the status of her projects. This went on for weeks until I rallied the team to take the extra mile and get things moving at a much faster pace. Then it was my turn this time to call my client first thing in the morning to advise her of the status of her projects and if she could please let me know of her availabilities so we could schedule our presentations. She stopped bothering me after that. I believe she just needed an assurance, the peace of mind that her projects were being taken care of, and that she would meet her timetables.
The best thing that happened as a result was that she increased her advertising budget which redounded to the benefit of the ad agency I worked for. One major company I know places a high priority on getting their suppliers paid on time, quickly and fairly. This allows them to get the best price and best terms possible all the time, a whole lot better than what the rest of the industry is getting.
One dining place I went to one time gave me a delightful dining experience. It was a simple never-take-me-for-granted gesture from one of the waiters who came up to me and assured me that my order will soon be served. And I've always gone back to that same restaurant time and again, and even spoke to my friends of my pleasant experience.
Just think about the opportunities you missed when you take your customer for granted. Put another way, just imagine the profits you're bound to earn when you take the time and effort to look after your customer's needs, or better yet, anticipate her needs.
Somebody once said that customer service is not a department but an attitude. As for me, it's a simple matter of not taking your (wife, customer, client, prospect, supplier) for granted. It makes a whole lot of money sense.
For comments, suggestions, and questions, you may email me at emip.ideate@gmail.com.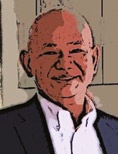 EMI PASCUAL is a licensed Guerrilla Marketing coach. To inquire about the schedule of his forthcoming Guerrilla Marketing workshops, call Learning Curve at tel. nos. 668-6314 or 996-4610 or send an email to info@iluvlearning.com