NDC aims to invest in Kacific Broadband Satellite Group for frequency blocks
Press Release
Agency: National Development Company
Subject: NDC aims to invest in Kacific Broadband Satellite Group for frequency blocks
Event: Meeting with Kacific Broadband Satellite Group
Date: August 1, 2023
Venue: Malacañang Palace
Manila, Philippines – Kacific Broadband Satellite Group, a next-generation broadband satellite operator, met with President Ferdinand R. Marcos, Jr., at Malacañang Palace on August 1, 2023, to discuss its ongoing and future plans to enhance connectivity security and sustainability in the Philippines through its broadband satellite services.
Expanding Connectivity Across the Philippines
Kacific has already made significant strides in the Philippines, with two existing earth stations and 2,000 VSATs connected to its Kacific 1 satellite in orbit. The company has an existing contract with the Department of Information and Communications Technology (DICT) to provide free wifi services to Local Government Units (LGUs) and ongoing arrangements with the Armed Forces of the Philippines.
National Development Company's Investment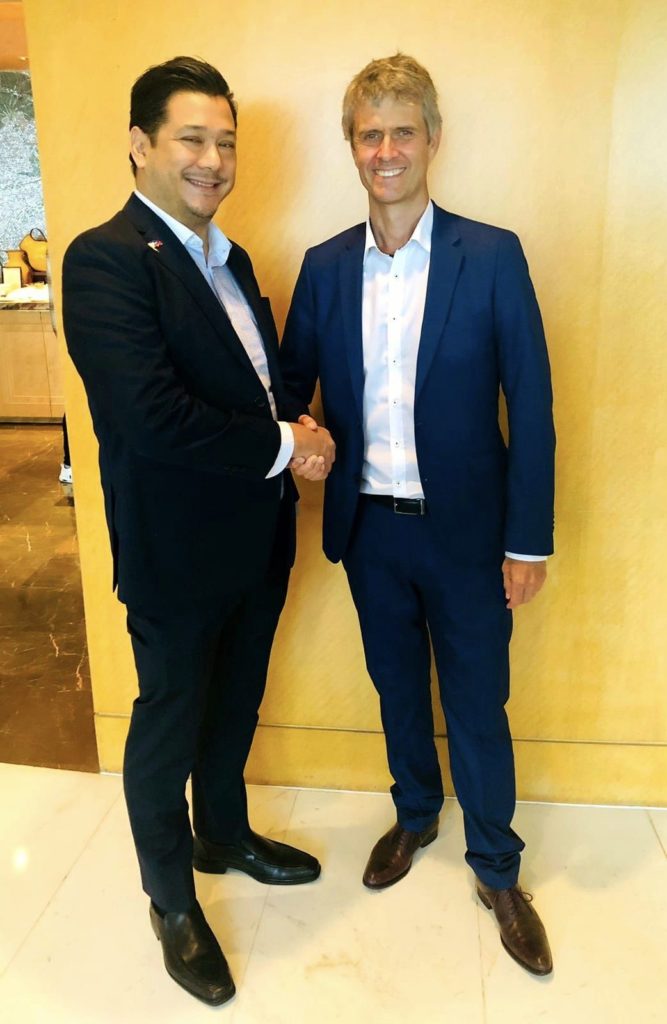 The National Development Company (NDC), the agency leading the investment initiative, is planning to invest in Kacific. The investment aims to acquire frequency blocks from the planned Kacific 2 satellite, due for launch in 2027. This strategic move will ensure the country's long-term connectivity requirements and expand telecom and internet connections, especially in unserved and underserved areas.
Kacific's Commitment to the Region
Kacific is committed to providing universal, fast, high-quality broadband access at an affordable cost. Serving 600 million people across 25 countries, including the Philippines, the company offers a range of services such as fast internet for homes, enterprises, government services, network solutions for telcos, satellite bandwidth for ISPs and resellers, and maritime & offshore connectivity services.
The company has also been recognized for its innovative solutions, winning awards such as the Gold Stevie® Award for CommsBox, an innovative disaster response solution for the Asia-Pacific region, and being named "Satellite Company of the Year 2023 – Singapore" at the Business Excellence Awards.
Enhancing Various Sectors with Satellite Broadband
Kacific's initiatives in the Philippines and other regions include enhancing events in remote areas with satellite broadband, joining the smart farming revolution, delivering equitable healthcare to remote regions, and transforming manufacturing in the Asia Pacific.
Conclusion
Kacific's meeting with President Ferdinand R. Marcos, Jr., and other key officials signifies a strong collaboration between the government and the private sector. With the planned investment from the National Development Company and Kacific's commitment to expanding its services, the future of connectivity in the Philippines looks promising.
Photo Caption details for Group Photo (supplied):
DG Joel Marciano, Philippine Space Agency
DTI Sec. Fred Pascual
DOST Sec. Renato Solidum
DICT Sec. Ivan Uy
NDC GM Anton Mauricio
President Ferdinand R. Marcos, Jr.
Kacific CEO Christian Patouraux
Kacific Rep Nathan Kinsella
Kacific CMO Brandon Seir
Sec. Frederick Go, Pres. Adviser on Investment & Economic Affairs
For more information about Kacific and its services in the Philippines, visit Kacific's official website.

References:
//kacific.com/ph/news/kacific-wins-the-gold-stevie-award-for-commsbox-innovative-disaster-response-solution-for-asia-pacific-region/