MoneySense Quarter 4 2017 Issue – Our Spending Issue
MoneySense's 4th quarter issue is all about spending, "Where, When and How to Spend on Everything"!
There are two ways to know where, when and how you can spend on everything, according to WinLongTerm Financial Consultancy CEO and Financial Advisor David Isaiah Angway. From gadgets, trips overseas, dinner dates, transportations to groceries and fashion, he says, "The first is to understand your bad behavior that's costing you a lot of money. The second is to build a strategy that will help you not only stop the money leak but also grow and spread the excess funds leading to efficient investments."
Our cover features Jose Razon Puyat III and Kawayan Cove's Seaside and Exclusive Luxury Community.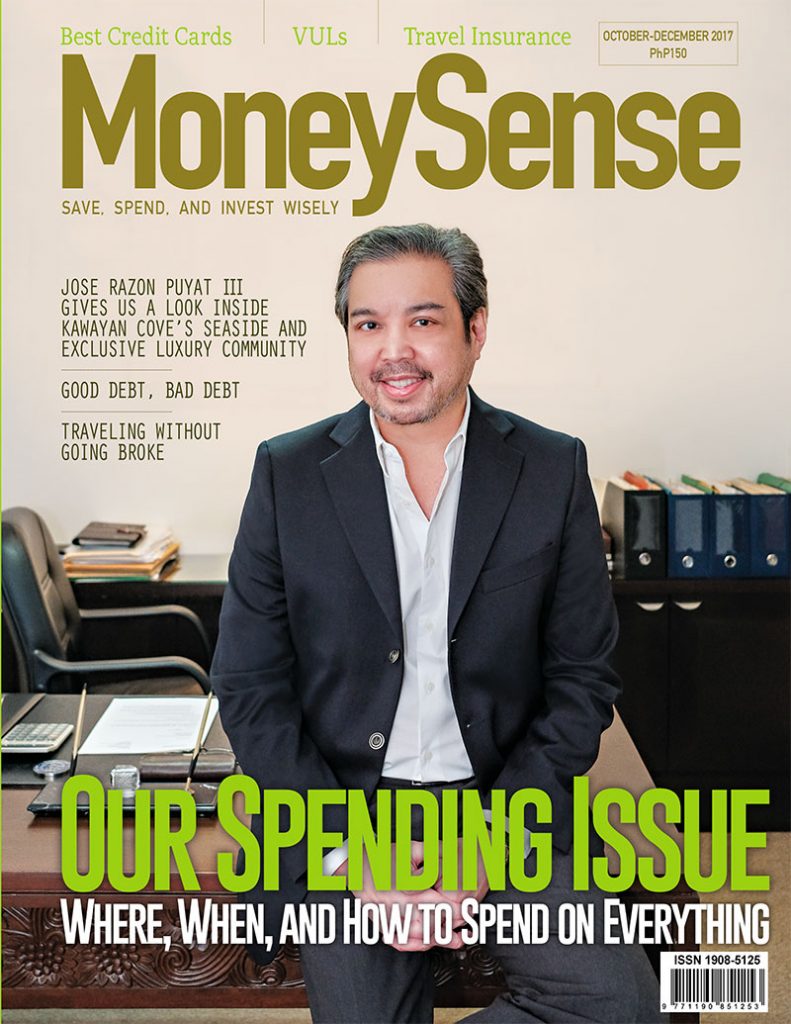 HIS MONEY STORY. When it comes to finances and saving money, Puyat believes in saving for the proverbial rainy day, so he practices that with his personal finances.