M&M'S CHARACTERS LIVE THE FUN IN THE PHILIPPINES!
MANILA, Ph (April 24, 2015) — "Mr Know-It-All" Red, cool Blue, optimist Yellow, sexy and confident Green and worrisome Orange – these world-famous M&M'S® Characters drove their Filipino fans wild at a meet-the-fans session at The Atrium,Eastwood Mall.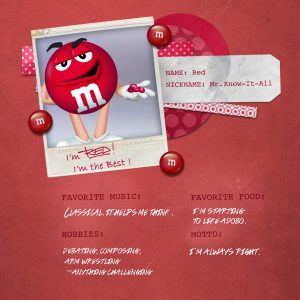 These irresistible M&M'S® Characters are here in Manila for a first-hand experience of fun in the Philippines whilst spreading their own brand of spontaneous fun!From now till 31st May 2015, they will be sharing the excitement of our favorite M&M'S® Chocolate and Merchandise, making in-store appearances and introducing exciting activities such as the M&M'S® Pose Pinoy Selfie Contest.
"The campaign – "M&M'S ®Philippines Tour" is a one and a half month campaign to reintroduce the much loved M&M'S® Characters who, through in-store appearances and activities, will share the spontaneous fun and excitement of M&M'S® Chocolates. We are excited for this tour to be in the Philippines as we Filipinos know the true meaning of the word "Fun"," said Henry Azcarraga, Mars Chocolate, Southeast Asia Country Director.
Also joining in the fun is local celebrity Luis Manzano who had the opportunity to show the M&M'S®Characters the famous sights of Philippines. "I was so excited when I found out that I was going to tour with the M&M'S®Characters around the Philippines. During the tour, I made sure that Red, Yellow, Blue, Green and Orange had a true Filipino time! And they made sure I experienced the fun of M&M'S® Chocolate, the world's No. 1 Chocolate brand," said Luis Manzano.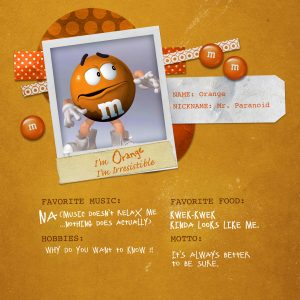 M&M'S Characters Live in Manila
From 24th to 26th April, patrons of the Eastwood Mall are invited to join the M&M'S® Characters and Luis Manzano for a fun-filled weekend of activities with exciting prizes to be won. Fans can also get their hands on custom designed M&M'S® brand apparel and participate in the Pose PinoySelfinas Contest. All you have to do is catch your favorite M&M'S® Character during the mall show and in store appearances, document your encounter through a selfie and share your selfie by uploading it to your online social account with hashtag #MMsPh2015 and stand a chance to win exciting prizes!
Visit the M&M'S® Philippines on Facebook for more information on the M&M's® Philippines Tour
About Mars, Incorporated
In 1911, Frank C. Mars made the first Mars candies in his Tacoma, Washington kitchen and established Mars' first roots as a confectionery company.  In the 1920s, Forrest E. Mars, Sr. joined his father in business and together they launched the MILKY WAY® bar. In 1932, Forrest, Sr. moved to the United Kingdom with a dream of  building a business based on the objective of creating a "mutuality of benefits for all stakeholders" – this objective serves as the foundation of Mars, Incorporated today. Based in McLean, Virginia, Mars has net sales of more than $33 billion, six business segments including Petcare, Chocolate, Wrigley, Food, Drinks, Symbio science, and more than 72,000 Associates worldwide that are putting its Principles into action to make a difference for people and the planet through its performance.
Mars brands include: Petcare – PEDIGREE®, ROYAL CANIN®, WHISKAS®, KITEKAT®, BANFIELD® Pet Hospital and NUTRO®; Chocolate – M&M'S®, SNICKERS®, DOVE®, GALAXY®, MARS®, MILKY WAY® and TWIX®; Wrigley – DOUBLEMINT®, EXTRA®, ORBIT® and 5™ chewing gums, SKITTLES® and STARBURST® candies, and ALTOIDS® AND LIFESAVERS® mints.  Food – UNCLE BEN'S®, DOLMIO®, EBLY®, MASTERFOODS®, SEEDS OF CHANGE® and ROYCO®; Drinks – ALTERRA COFFEE ROASTERS™, THE BRIGHT TEA COMPANY™, KLIX® and FLAVIA®; Symbioscience – COCOAVIA® andWISDOM PANEL®.
For more information, please visit www.mars.com.  Follow us: facebook.com/mars, twitter.com/marsglobal, youtube.com/mars, linkedin.com/company/mars