Land your future in residential lots
For property seekers in the post-pandemic era, this is the ultimate guide to knowing why now is the best time to invest in residential land.
In 2022, the Philippine economy experienced its strongest growth rate in over 40 years, providing a significant boost to the real estate market and presenting a promising opportunity for investors. The robust economic performance not only reflects a positive economic cycle but also signals a favorable environment for real estate investment.
Despite inflationary pressures and global slowdown concerns, residential property prices demonstrated remarkable resilience, indicating the market's potential for profitability.
According to a study by Colliers, the substantial inflow of remittances in the Philippines in 2022 amounting to USD 32.7 billion not only supports household spending but also drives demand for residential properties, offering stability and fueling economic activity in the real estate sector.
Furthermore, the anticipated return of tourism, with airlines aiming to restore pre-pandemic capacity by March 2023, presents a lucrative prospect for leisure property owners.
These developments make the Philippine real estate market an attractive and rewarding investment destination for investors seeking growth and stability.
Aboitiz Land's residential developments are strategically situated in regions outside of the metro, and are in high demand, presenting excellent opportunities for investment and growth in the real estate market.
With the Philippine government's focus on attracting large investments in infrastructure, the outlook for the real estate market points towards continued growth. Php 75 billion worth of infrastructure projects are scheduled for completion in 2023 to support the economy.
Land in the middle of the infrastructure and growth center booms in Central Luzon
The Department of Trade and Industry (DTI) is promoting Central Luzon as a manufacturing and logistics hub. Its infrastructure and emerging growth centers are set to benefit Ajoya communities in Pampanga, Tarlac, and Nueva Ecija.
New infrastructure developments have increased accessibility to the region, making it a great opportunity for homebuyers looking for a profitable real estate investment. The Metro Manila Skyway Stage 3 and Southeast Metro Manila Expressway have greatly reduced traffic congestion, while the Central Luzon Link Expressway and Tarlac-Pangasinan-La Union Expressway provide better connectivity to different provinces in the region.
The NLEX Harbor Link Segment 10 and the NLEX-SLEX Connector Road also offer easier access to key economic zones and business districts in the country. Meanwhile, the development of the Clark International Airport and the upcoming Bulacan Airport offers more options for domestic and international travel. New Clark City and Northwin Global City will also provide new opportunities for business and tourism in the region.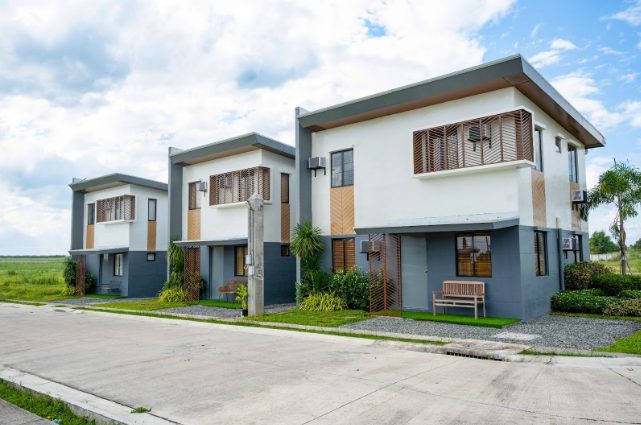 Ajoya Cabanatuan and Ajoya Capas have experienced significant value appreciation of up to 160% and 77%, respectively, since their launch in 2018, while Ajoya Pampanga, launched in 2019, has also seen a 90% increase in value.
Monthly payments start at Php 6,800 monthly for Ajoya Capas, Php 4,600 monthly for Ajoya Pampanga, and Php 3,600 monthly for Ajoya Cabanatuan.
Land urban and rural living in South Luzon
South Luzon is consistent in attracting property buyers as it becomes even more accessible for property seekers from Metro Manila. Its close proximity to the metro lets residents have the hustle and bustle of urban life while they enjoy the captivating sceneries of rural life. The Bataan-Cavite Interlink Bridge is a massive infrastructure project that connects the provinces of Bataan and Cavite, reducing travel time and facilitating trade and commerce between the two provinces. Another notable infrastructure project in South Luzon is the SLEX-NLEX Connector Road which offers a faster and more convenient way to travel to key destinations in South Luzon, including Batangas, Laguna, and Quezon provinces.
A notable trend in South Luzon is the increasing demand for leisure properties. As more individuals seek recreational and tourist destinations in this region, leisure properties are experiencing a surge in popularity.
This presents a promising opportunity for investors to capitalize on the growing demand for Seafront Residences, our exclusive beachfront community in San Juan, Batangas. 
Awarded as the 2021 Best Housing Development in the Philippines by the Philippine Property Awards, this vibrant community for a bespoke seaside living offers lots from 200 sqm to 500 sqm. With over a 381% increase in property value since 2017, a property at Seafront Residences is a guaranteed great investment for the family and future generations.
Meanwhile, Lipa as a real estate destination is evident as it drives nearly one-third of property inquiries in Batangas. The majority of these leads originate from the CALABA (Cavite, Laguna, and Batangas) region and Metro Manila, indicating a strong interest in the area. At Lipa, the Aboitiz-owned LIMA Estate is Batangas' first integrated Central Business District that encompasses industrial, residential, and commercial components. Serving as its residential component is The Villages at Lipa.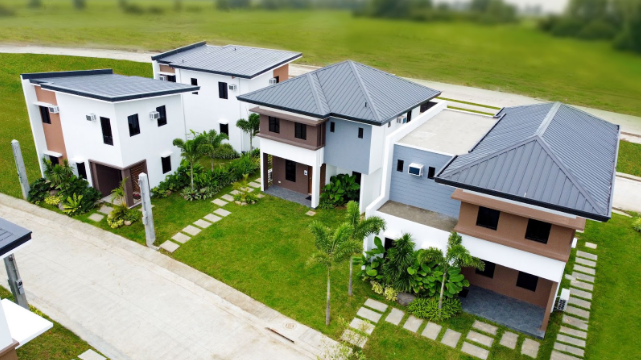 The Villages at Lipa is the sprawling 49-hectare residential enclave within LIMA Estate. It comprises three unique villages — Brook, Sierra, and Meadow.
Brook Village is recommended for growing or upgrading families and booming professionals. Sierra Village is for older families looking to move into bigger homes as it offers bigger houses and lot cuts with a range of 3 to 5 bedrooms, maid's quarters, and carport provisions for up to 2 vehicles.
Meadow Village is the third village and the most premium development within The Villages at Lipa that is poised to have more open spaces, and wider road networks, in a more sustainable and less dense community. With lots as expansive as 1,500 sq.m., Meadow Village makes a perfect address for a future home, an investment piece, or an heirloom piece at one of the most sought-after addresses in the South.
Monthly payments for Sierra and Brook Villages start at Php 10,000 per month while value appreciation has increased up to 118% since launch in 2019. The average lot sizes are 147 sqm for Brook and 282 sqm for Sierra. Meadow Village, the third and most premium residential area launched in 2022 features premium residential lots up to 1,500 sqm, and investments start at Php 38,700 per month.
Land wide open spaces in Cebu's growth centers
For Visayas and Mindanao, Cebu City has emerged as a sought-after location as one of the top-searched locations for property seekers who are looking for regional administrative centers. With plans for infrastructure projects in 2023 worth over one billion, Cebu is set to benefit property developers and investors. Hence, as it is known for its thriving real estate market, Cebu continues to enjoy high demand, particularly with its ongoing infrastructure projects.
Our properties in Cebu such as Priveya Hills, Pristina North, Foressa, and Amoa are poised to benefit from these infrastructure developments. The combination of Cebu's robust demand and planned infrastructure enhancements presents a favorable environment for investment and growth in the real estate market.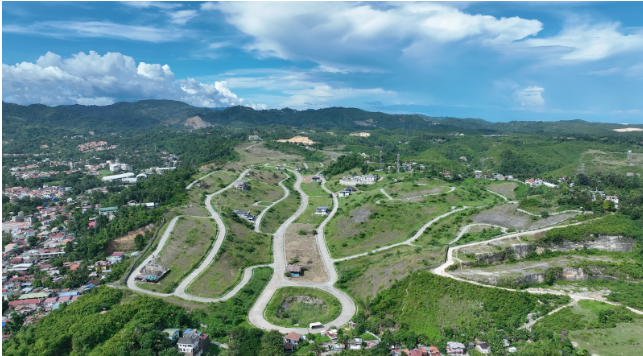 Priveya Hills is a private neighborhood for those who value a prime investment, it features wide-open spaces for low-density living with only 11 lots per hectare and 3 hectares of landscaped terrain. The average price per square meter at Priveya is Php 28,780 and the value appreciation is at 282% since its launch in 2014.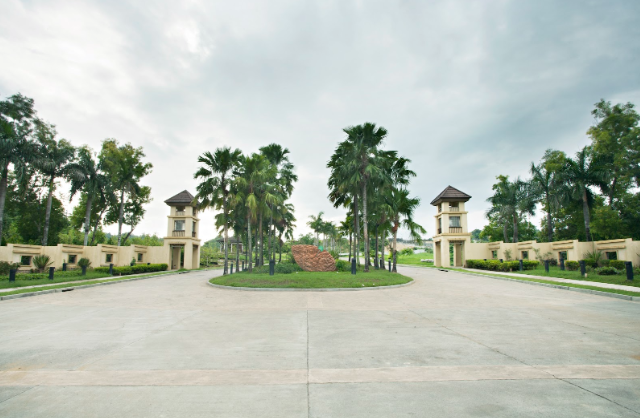 Occupying 32.5 hectares of modern convenience blends with a distinct sense of place in Pristina North. This exclusive neighborhood embraces the essence of Filipino Asian Contemporary Architecture, seamlessly integrating traditional Filipino elements and patterns into its design to meet the needs of today's discerning residents. The average price per square meter at Pristina is Php 48,813 and the value appreciation is an impressive 566% since its launch in 2003.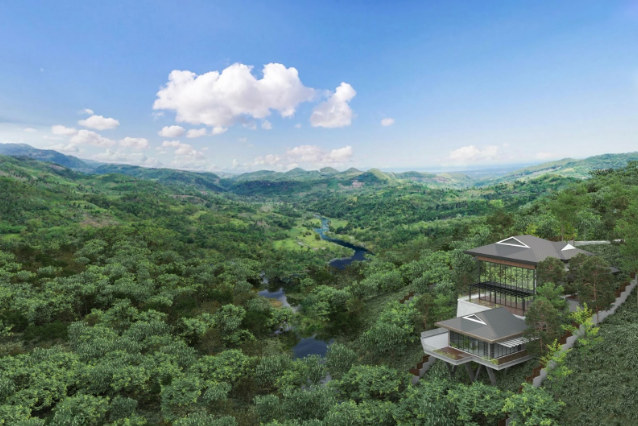 Foressa Mountain Town, located in Balamban, Cebu, is a tranquil community nestled in the mountains of Cebu. With a commitment to preserving the natural beauty of the area, it is an ideal place for nature lovers looking to do recreational activities like hiking, biking trails, and camping.
Large-cut premium lots range from 477 sqm to 770 sqm and investment starts at P10.8M. Perfect for families and friends, it's a great place to live if you're looking for peace and quiet away from the city.
Amoa's 60-hectare master-planned community is an ideal place to call home that offers a wide range of amenities such as a clubhouse, multi-purpose court, pools, parks, and playgrounds. The average lot cut for residential lots at Amoa is 120 sqm, priced at Php 18.4k per month. Since its launch in 2015, it has seen an increased value appreciation of 288%.

Land better ways to live in an Aboitiz Land community
Aboitiz Land, with more than 25 years of expertise, has built residential communities near emerging growth centers and with close proximity to infrastructure developments in Central Luzon, South Luzon, and Cebu.
With a proven track record in enhancing the value of land, these communities offer a peaceful environment away from city congestion, while remaining easily accessible through well-established road networks.
Aboitiz Land aims to enhance the living experience for homeowners by providing homes, open spaces, greenbelts, pocket parks, and curated amenities.
By digitizing its sales and marketing procedures, Aboitiz Land offers an end-to-end digital homebuying experience that provides transparency in construction progress and house payments through its Vecino App.
Invest in an Aboitiz Land residential lot now to avail of low monthly amortization. Grow your investment portfolio now.
Know more about your investment options at our event happening in June. Be one of the first to discover how our residential lots can help you land the future you deserve and pre-register at bit.ly/LandYourFuture2023.
Stay tuned for more updates and exciting news on the upcoming event at facebook.com/AboitizLand.Inc and aboitizland.com.