Investment Conference Advocates Training Up Pinoys to Invest
For Filipinos to transform from being a Spender to Saver to Investor is what ICON 2014 hopes to bring this year on May 17 as it rounds up its second installment at the SMX Convention Center in Pasay City.
Investing as construed to be only for the "rich" is now made available and accessible by ordinary Filipinos. This is the reality that Randell Tiongson, RFP, lead organizer of ICON 2014, desires to see for the nation.
"With a bigger and stronger thrust this year, we are very much excited to bring back ICON to our fellow kababayans. The turnout from last year was overwhelming seeing that there is much interest and support given not only by the attendees who are in thirst for learning on what vehicle they could put their money in but also for the mentors that are willing to help bridge the gap through educating these people. Our goal is to create a paradigm shift and a mindset that whoever you are or whatever class you belong to, you are capable of investing. Living up to this year's theme, we say, 'It's time we make investing for everyone!" states Tiongson.
ICON 2014 will be in its fullest yet spanning with session and forum topics such as Why You Should Be Investing, Stock Market Essentials, Global Investing, to Family Investing 101. It will be led by investment and financial planning experts as speakers such as Randell Tiongson, Marvin Germo, Jess Uy, Alvin Ang, Marvin and Rose Fausto, and Edric Mendoza among others.
"Financial planning 'Pinoy style' is a bit tricky, but it is not rocket science. The only way for this country to really move towards a financially peaceful future is to start planning today," says Tiongson.
ICON 2014 is co-presented by the Bank of Philippine Islands and Sun Life Financial Philippines, in partnership with the Registered Financial Planners (RFP) and Stock Smarts. The event is also sponsored by Alveo Land, International Marketing Group (IMG), and UTrade by UniCapital Securities, Inc.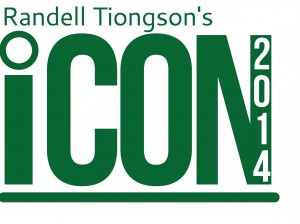 For more information and updates about the event, visit www.brandspeakasia.com/icon or contact the Conference Secretariat through Deniece Pineda at 750.6510 or 501.5090.
---
MEDIA RELATIONS DEPARTMENT
+632.750.6510 | www.brandspeakasia.com
Tsaris Medina-Salgado | tsaris@brandspeakasia.com | 0918.944.1249
Deniece Erika Pineda | deniece@brandspeakasia.com | 0917.848.2974