How to Save Money on Entertainment Costs
By Ruth Manimtim-Floresca
Having fun need not cost an arm and a leg. Save on entertainment expenses without sacrificing much . Learn from the following wise spenders who found ways to maximize their budget and still enjoy what they can afford.
The Gamer
"For games, I only buy those that are really worth it, meaning it has to be a long-lasting game; something that you can play for quite a longer time than usual. I also read reviews from other gamers (blogs, game guides, magazines, etc.) before buying anything. In addition, I play Facebook games which are free and, since there are a lot of other casual games that can be downloaded online for free, I also enjoy them! For gadgets, I got my Nintendo Wii when I went to the US a couple of years ago. Take note, if you have a way to get a console from the US, it is relatively cheaper to purchase there than here. That time, it's the only console that involves player movements so I thought it will be a very good investment. So far, my family, friends and I enjoy it especially when we have parties and out-of-town gatherings. As long as I can do everything with my Wii that the latest consoles offer, I don't see the practicality of getting a new one. "  – Erwin Manansala, IT Manager working for a BPO servicing gaming companies abroad and a gamer since childhood.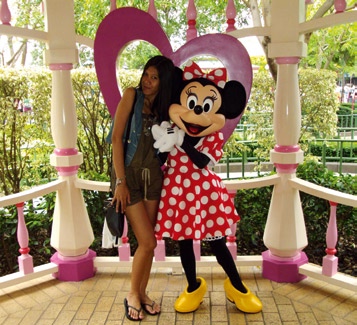 The Explorer
"I love to explore places and experience new things. My mantra: vacation is not the time to be stingy; it is the time to spend, indulge and enjoy, BUT I do it wisely. Whenever we travel abroad, we always try to watch cultural shows to better appreciate the country. When we went to Beijing last year, we decided to watch an acrobat show so we contacted our tour guide and he gave us not just discounted tickets but good seats too. Tour guides are the best people to consult with because they usually have direct contacts with theatres, theme parks, and museums. And, don't just throw away the promo flyers in your credit card bills! Credit card companies usually offer discounts to shows and concert tickets for up to 20% and the promo is exclusively offered to cardholders. I got our tickets to Disney on Ice (2009 show) at discounted prices. And yes, we got the best seats too! For theme parks, book tickets ahead of time because websites usually give complimentary merchandise for early birds. For the Disneyland Trip, we got our tickets from an authorized seller and received free Disney umbrellas." – Ruth dela Cruz, Mobility Practitioner and blogger at www.ruthilicious.blogspot.com
The Theater Lover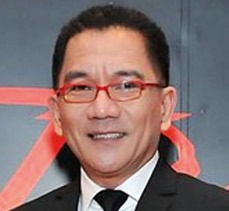 "Indulging in one's passion is rewarding to his sense and sensibility; but it can likewise financially cause sensitivity on the pocket. Through the many years that I have come to like and love the world of musical theatre, I have always applied the meaning of 'spending wisely' in my budget. Whenever I am in New York and London, I buy tickets at 50% off at TKTS so I can watch more shows than paying full price. However, this does not usually apply to the 'new, popular, and box-office' hits. To compliment this theatre-hopping treat, I work on 'healthier-themed' meals dotted along the theatre district. I also try to stop myself from my credit card busting sprees when I binge on my shopping 'finds' and try at least to minimally splurge.

Due to limited theatre productions here in Manila, the art of flying to catch unexpected shows or live concerts that pop up in Hong Kong, Macau or Singapore can also slash one's pocket. It's quite tolerable to spend a maximum of $500 for a three-day stay minus the cost of the show's ticket and meals. But for long hauls, my perfect formula is to buy a full fare economy ticket and bundle it with accrued mileage from my favorite airline so that I can fly business class. In  extreme cases, I simply fly on economy and, in the next 16 hours, I'm already hovering around Broadway or in West End." – Joselito Toots O. Tolentino, communication arts practitioner working primarily as publicist and special events management and creative consultant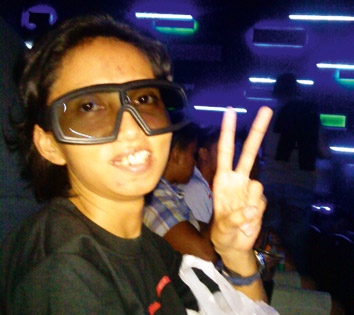 The Movies and Music Lover
"Getting oneself entertained is not that cheap nowadays unless you have extra money to go to concerts and movies without worrying about your budget. But for those who don't have that kind of luxury, planning ahead of time and saving up is the solution. Check out in advance the upcoming concerts and movie schedules online or in print ads and see which among the ticket prices you can afford. That way, you can also prepare for other expenses like food.

In case you were not able to watch a concert or a movie screening in the cinemas, you can always wait for them to appear on TV or in DVD/CD formats which you can add to your music and video collections. Although it will take some time, the joy of watching and listening will still be worth it." – Aileen Siwa, an independent contractor working on online projects like social media and occasionally does some sound tech for bands.
The Foodie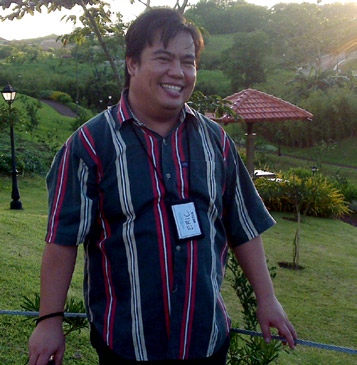 "Have a wonderful date with your spouse on a shoe string budget! If you don't have a park near your home, your second floor terrace is your best bet. Clean the area and add a bit of décor, like Christmas lights.

For appetizers, buy a large bag of nachos then prepare dips using sandwich spread. For the main course, instead of the regular 75mm cut of pork chop, buy a shank and have it cut at about one inch thick for instant T-bone steak. Roast it in low flame until tender, or pound it before frying, then roast on high flame to save time. Match this with diced veggies cooked in butter and one steamed sweet corn on a cob cut in half. Make some Java rice using soy sauce and sugar.

For dessert, make two sets of banana split using your spouse's favorite fruit, a three-in-one flavored ice cream, two pieces of Cavendish banana, one sachet of chocolate powder mixed with three ounces of hot water, and five pesos worth of peanuts (skinless and cracked).

Don't forget to put on some soft music and serve chilled drinks. To end the night, watch your old time favorite DVD as you cuddle in bed together with a bowl of popcorn." – Eric Cantos Losloso, IT Unit Administrator / WebMaster / Feature Writer at BusinessMirror Publication